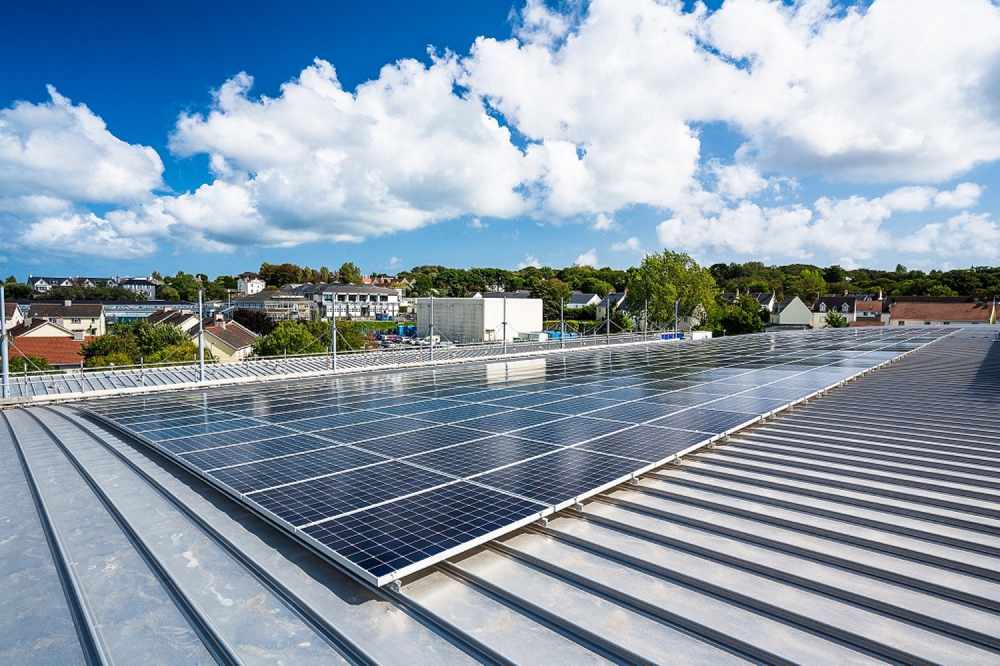 Guernsey Electricity's community solar panels enjoy hours of sunshine in March.
THE recent period of sunny weather in the Islands saw Guernsey Electricity's community solar installations produce more than 28,000kWh of electricity last month.
The Guernsey Met Office figures show that Guernsey enjoyed 161 hours of sunshine in March and the photovoltaic (PV) arrays installed at Envoy House and Electricity House, which are both connected to the Island's electricity grid, have been benefitting from the improved weather.
Since installation, the two systems have supplied more than 300,000 kWh of renewable energy to the grid and each year will continue to produce enough to power around 200 electric cars.
Guernsey Electricity also purchases around 350,000 kWh of electricity annually from privately-owned renewable installations, which is re-distributed to its wider electricity customer group, thereby providing a community benefit from the introduction of the technology.
Stuart Blondel, Guernsey Electricity's Head of Asset Management, said the performance of the new solar arrays is encouraging and has surpassed original expectations.
"The PV arrays are working really well which shows that investing in solar technology at the community scale is not just the right thing to do for the environment and our customers, but it is also being achieved at a very competitive price.
"We believe that everyone should benefit from sustainable electricity, regardless of their individual circumstances. So, for customers who are not able to invest in their own solar panels, or live in a property without their own roof space, these larger scale solar installations offer our community a route to locally produced renewable energy in a way that is fair and beneficial for all."
Following the publication of its climate change statement and revised Environmental Sustainability Strategy earlier this year, Guernsey Electricity's longer-term aim is to continue to invest in commercial scale solar arrays across the Island.