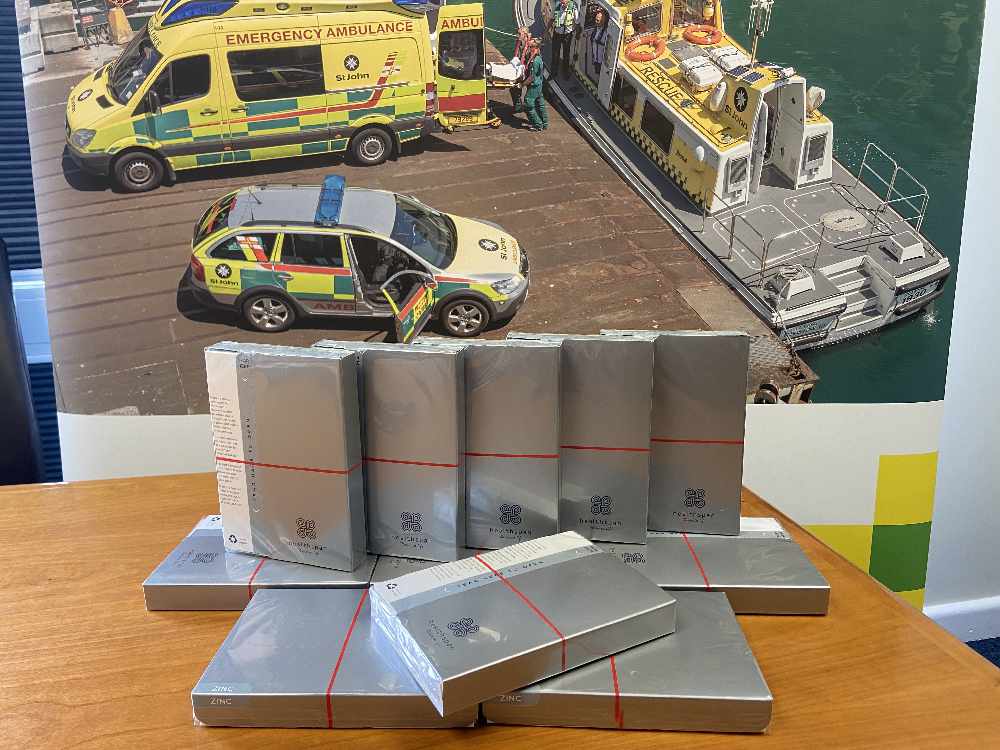 Staff at the Emergency Ambulance Service have been offered a year's free supply of supplements containing Vitamin C.
The Zinc Citrate with Vitamin C product is promoted for helping boost the body's immune system so it can better fight infection and improve well-being. The product is being made available on an optional basis for all frontline clinicians.
Chief Ambulance Officer Mark Mapp said: "It is well known that Vitamin C can support overall immunity and health. Taking Vitamin C is one of the strategies which has been used in the treatment of patients with Covid-19. While the evidence in relation to Covid-19 is still emerging because medical professionals recommend Vitamin C in general, we hope this offer from Healthspan will help the general health and well-being of team members.
'The offer has been supported by our Medical Director and Advisor. We would like to thank Healthspan for their support for the ambulance service, which is another great example of Guernsey Together ethos."
Martin Talbot, Healthspan's newly appointed CEO, says; "Healthspan would like to thank St John Ambulance Guernsey for all their hard work and dedication to the local community. As a business, one of the small ways we can lend our support right now is by providing our products to help people care for their health and look after their immune system. We wish everyone at the emergency ambulance service the very best of health in these difficult times."