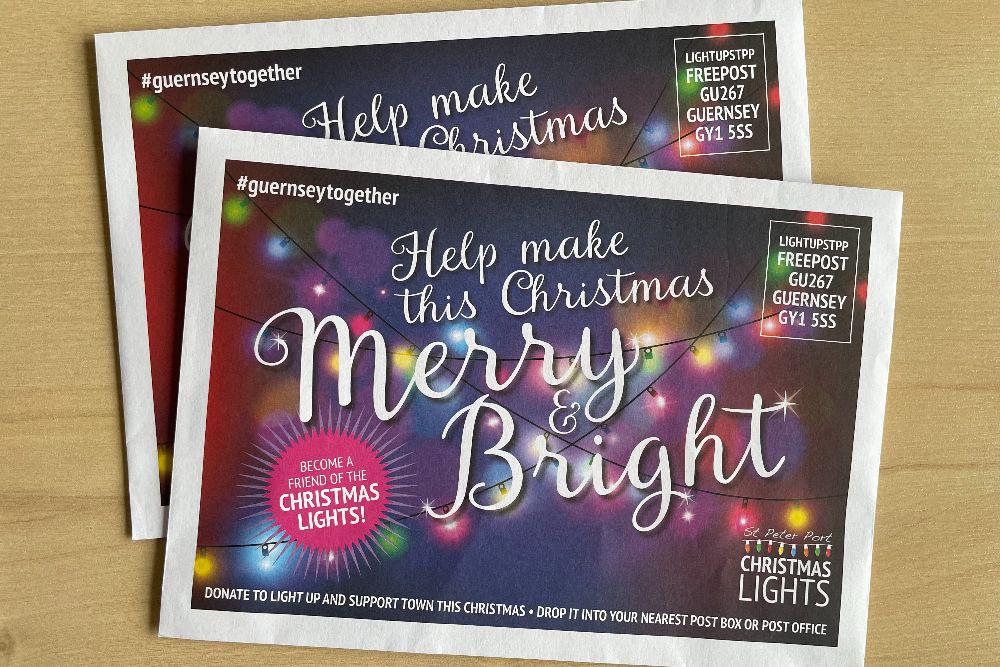 With fewer than six months to go, St Peter Port's Christmas Lights Charity is once again asking islanders for help.
£30,000 is needed to light up town over the festive period, and to replace and repair some of the lights damaged by last winter's storms.
Chair of St Peter Port's Christmas Lights Charity Jax Robin has been telling Island FM about why fundraising has started so far in advance of the festive season.
"It's the big question. Everybody always asks every year why we're starting now. The answer is, because we have to raise the money to put the lights up and take them down again before we can contract them to be done. So, we have to raise it by September so the contractors can start in October."
Jax added that there are a number of factors that contribute to the total cost of having the lights.
"All-in-all, it's £36,000 a year to actually operate the Christmas lights. The reason for that is because they take six to seven weekends to be put up. They can only be done on a Sunday which, of course, incurs special rates.
"They have to be put up by qualified contractors, not volunteers anymore, because if we don't use the contractors we're not covered by insurance. Of course they (the lights) can't stay up all year round because with all the bad weather we experience, most of them wouldn't work."
The charity's chair has identified some of the ways islanders can help towards funding the displays.
"The envelope drop is going out this week - thanks to Guernsey Post - and they are delivering to every household and business. In the envelope, we'd just like you to put a donation and post it free of charge back to us.
"Also, it gives you details of how to become a friend this year of the Christmas lights. You can go on to our website, you can download a form, fill it in and send it to us in the envelope or just in the post to become a friend for the future of the lights.
"For many years, we've been asked about having Christmas cards of the Christmas lights scenes for people to send - especially to relatives away and friends off island. With this difficult time, where people can't travel and visit their friends and family in the same way, we thought it was really important to try and get the Christmas cards ready for this year."