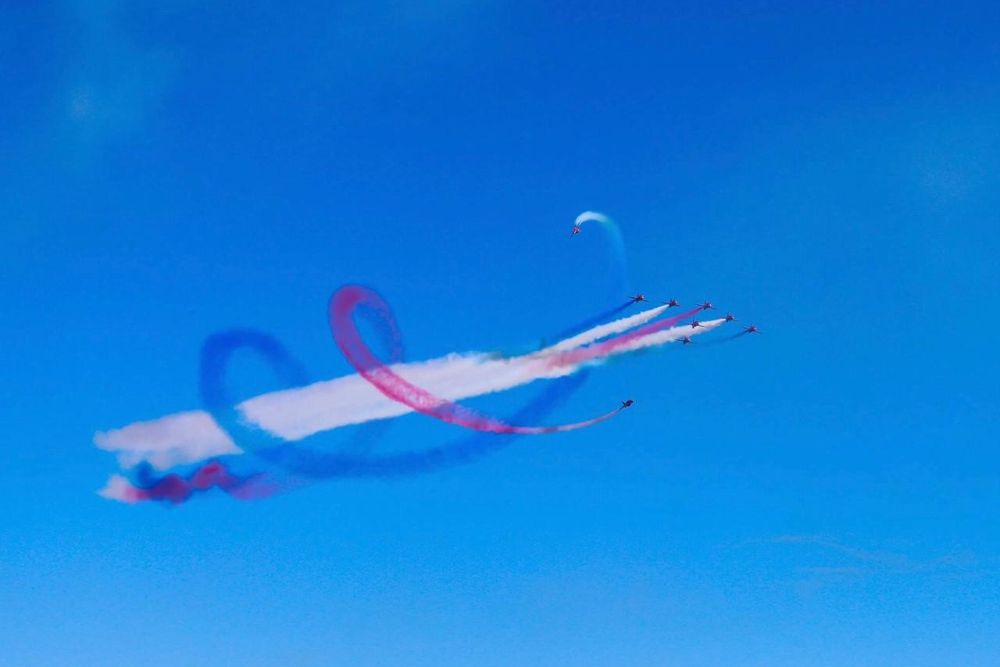 Guernsey is one of only four places in the British Isles to hold a full air display and it's the only seafront airshow where the Red Arrows will perform this year.
The action includes The Blades, an aerobatic display team of former Red Arrows pilots, Fireflies and our own Channel Islands Air Search.
Organiser Natalie Davidson says: "We're delighted to be able to host one of the only full air displays in the British Isles this season, it's always a highlight in the Guernsey calendar and is the perfect way to round off the summer.
'This wouldn't have been possible without the fantastic work by the teams at the Guernsey Air Display Foundation and Public Health. Castle Cornet's staff have been incredibly helpful in assisting us with the work that goes on behind the scenes."
The display can be seen across the East coast, but we're told the five best locations where you can view the display are: Bulwer Avenue, Salerie Corner, Candie Gardens, Albert Pier and Jerbourg Point.
The day's schedule is subject to change up to the display, but is currently:
11.00 Battle of Britain Memorial Flight (Spitfire and Hurricane)
11.15 The Blades
11.33 CI AirSearch
11.46 Yakovlevs
12.00 Muscle Biplane
12.15 Fireflies
12.31 Catalina
12.50 Red Arrows