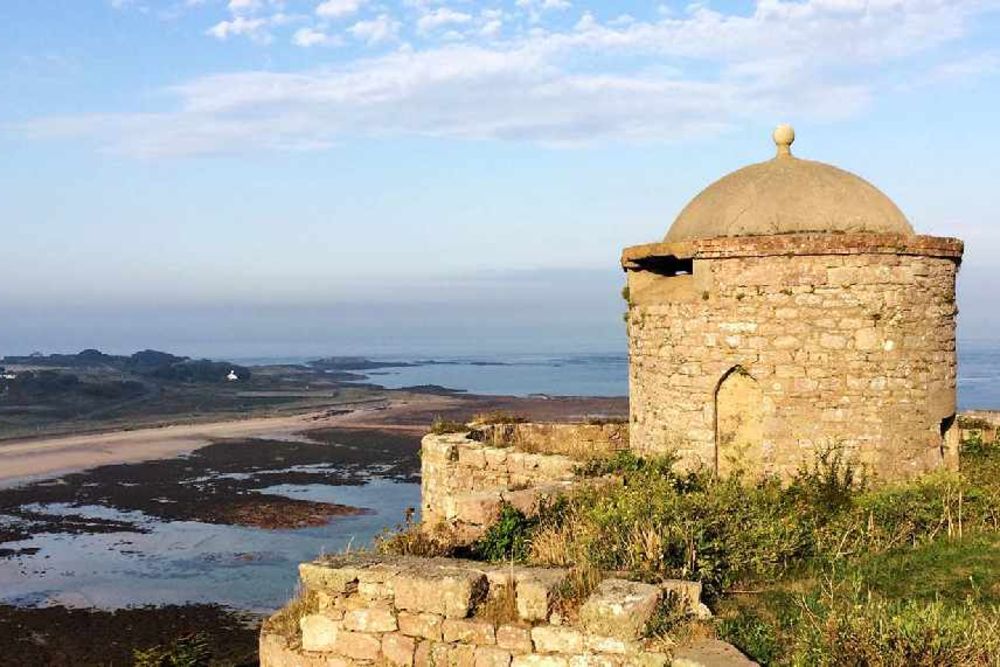 The 76th anniversary of islanders' return will begin with the ringing of church bells at the time the first ship arrived back in 1945.
Alderney is marking the day its residents returned home after the end of the German Occupation.
Other events on Wednesday (15 December) include an ecumenical service at St Anne's Church and a tea party with musical entertainment*.
The Occupation of the Channel Islands lasted for most of World War II, from 30 June 1940 until liberation on 9 May 1945.
Alderney's authorities recommended all islanders evacuate. All but a handful left the island for the UK.
When the German troops arrived there they found it virtually deserted. Following Hitler's instructions they set to work fortifying the island to form part of his 'Atlantic Wall'.
They built many slave labour camps in Jersey, Guernsey, and four camps in Alderney. The Nazi Organisation Todt operated each camp and used forced labour to build bunkers, gun emplacements, air raid shelters, and concrete fortifications.
Around 6,000 people were held at the camps from January 1942.
After the end of the war, and more than five years on mainland Britain, islanders began to return home on December 15th 1945.
President of the Alderney States William Tate says islanders today have so much to thank the returnees for:
"It's hard to over-estimate the significance of the Homecoming because those of us who are privileged to have settled here have only been able to do so because when islanders returned in 1945, they rolled up their sleeves and rebuilt the island.
"For me, it is our most important celebration of the year and its our way of saying 'thank you' as a community to those brave, brave souls who came back in such awful conditions. How they found the strength of character and determination to actually take on the task of rebuilding the island because it was always open to them to say they can't do this and go back to the UK where they will have spent five years. But no, such was their commitment to rebuild the island."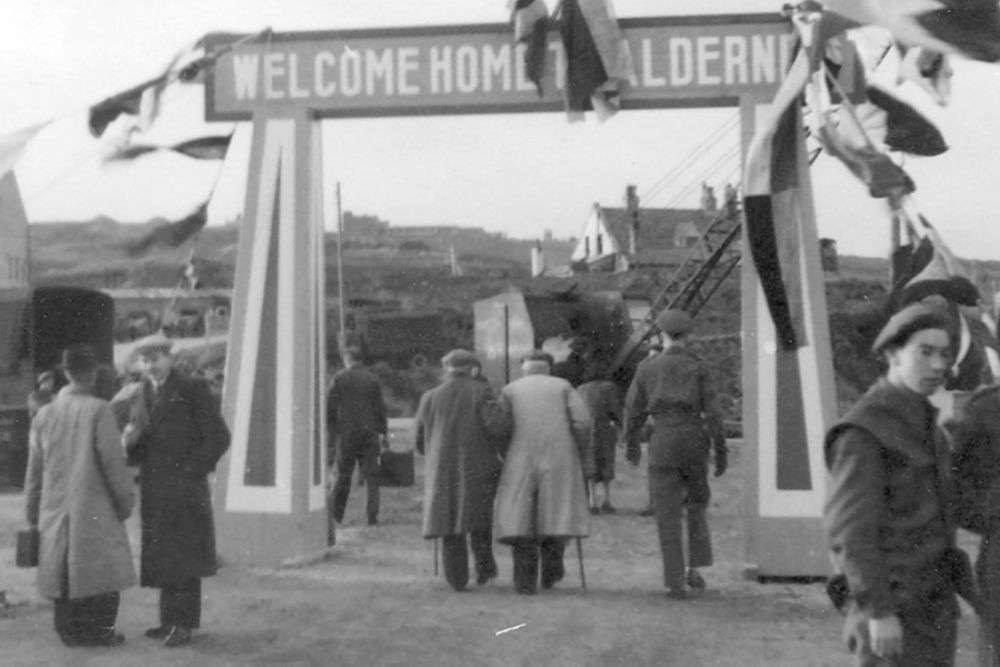 On the return to their island, Alderney evacuees had little or no knowledge of what had happened there. Mr Tate says many of the island's buildings were completely derelict:
"Having been told with two hours notice to leave their homes in 1940, and then to return to find everything that was made of wood had been burnt. So houses had no doors or roofs or furniture. The desolation is hard for us to look back on and imagine."
"If I had my way, everyone who wanted to settle on this island would have to watch a film called 'The Homecoming'. It is an incredible piece of work. If you want to understand Alderney, you need to see that documentary, then you know what your responsibilities are to those people to make sure that light is never extinguished."
* Update: A planned tea party to mark the Homecoming has been postponed because of Covid-19.
"The consensus of opinion is that in the current circumstances it would be sensible to postpone the party, until we know the full extent of the challenge that the Omicron variant poses to our community." - States of Alderney.