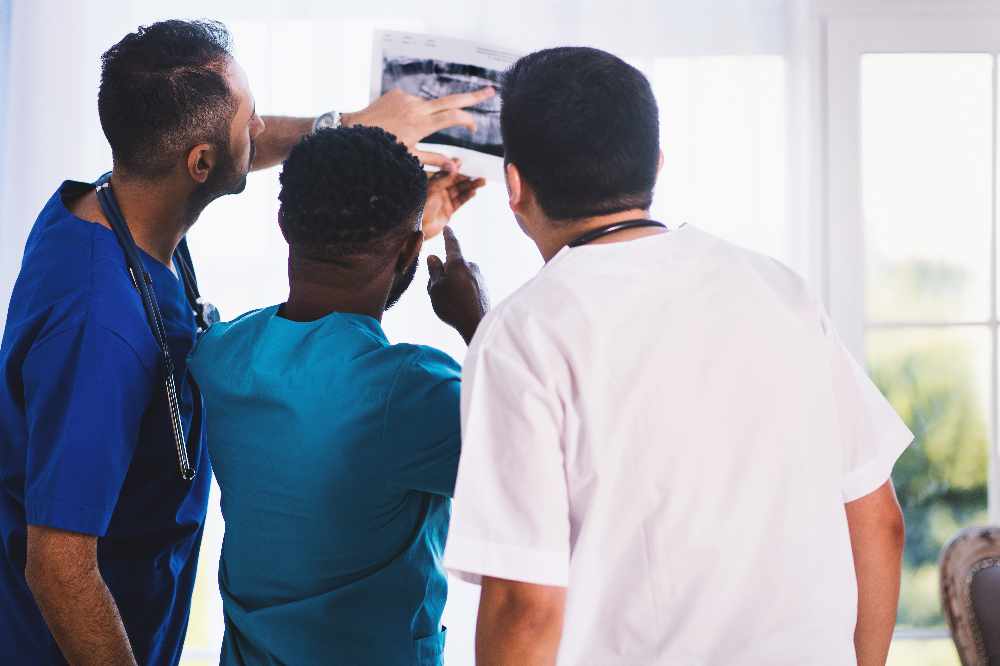 Essential scheduled works begin in the resuscitation area of the PEH Emergency Department.
The resuscitation area, usually called 'resus', is where the most seriously ill or injured patients are initially cared for as it contains the equipment for dealing with immediately life-threatening illness or injuries.
A new door opening is being created to improve the efficiency of the facility and existing entrances are being blocked up.
Over the next 3 weeks new electrical wiring and sockets and lighting will be installed along with new flooring, sinks, cupboards and equipment storage facilities.
Clive Martin, Estates and Facilities Manager said: "These works are essential to ensure the resus room continues to be fit for purpose and able to reflect modern day nursing needs and technology developments.
"We acknowledge that the initial structural works, in particular the creation of new door openings, might be noisy and we would like to thank visitors and staff for their patience whilst this essential work is being carried out."
The resus equipment has been moved to another part of the Emergency Department to maintain services for those most seriously ill or injured.