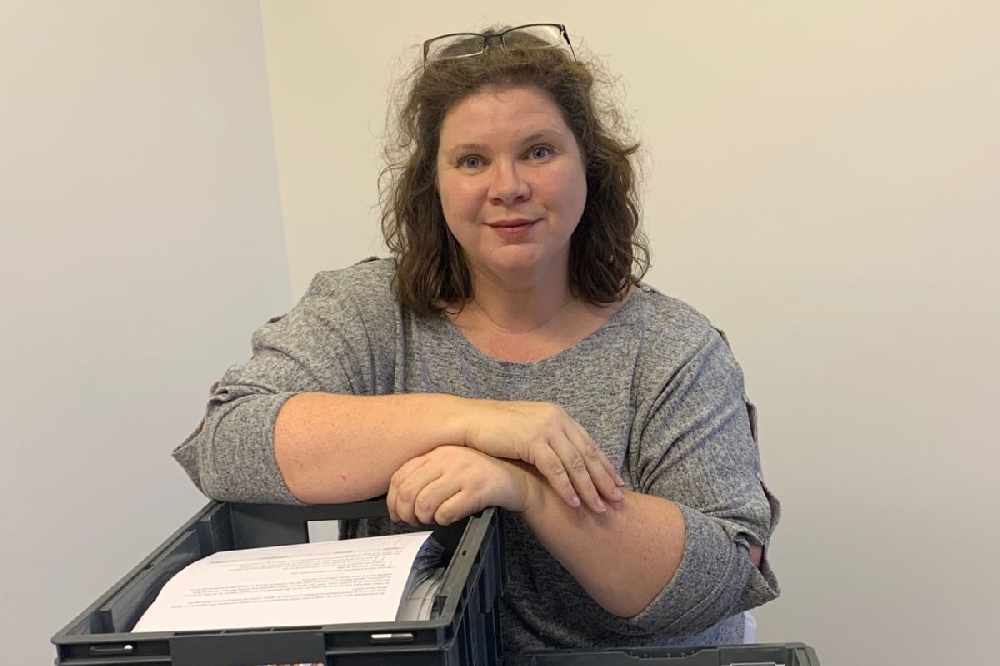 Emma Cunningham from the Elections Team
Thousands of islanders have already registered on the Electoral Roll.
It's been open for less than two weeks and already 3,000 people have registered online and nearly five and a half thousand paper forms are still to be processed by the Election Team.
Lead Election Officer David Mullins is encouraging people to register online.
He said: "This is an incredible response, and we're already ahead of where we expected to be compared to similar registration periods ahead of
previous elections. Many of the submissions we're getting are in paper form, and while receiving lots of those is a nice problem to have, we would encourage people to use the online option to help us speed up the process of getting all the submissions processed. The online option is very quick and easy to use."
Anyone who wants to register online can do so at election2020.gg. The roll will be open until 30th April 2020.