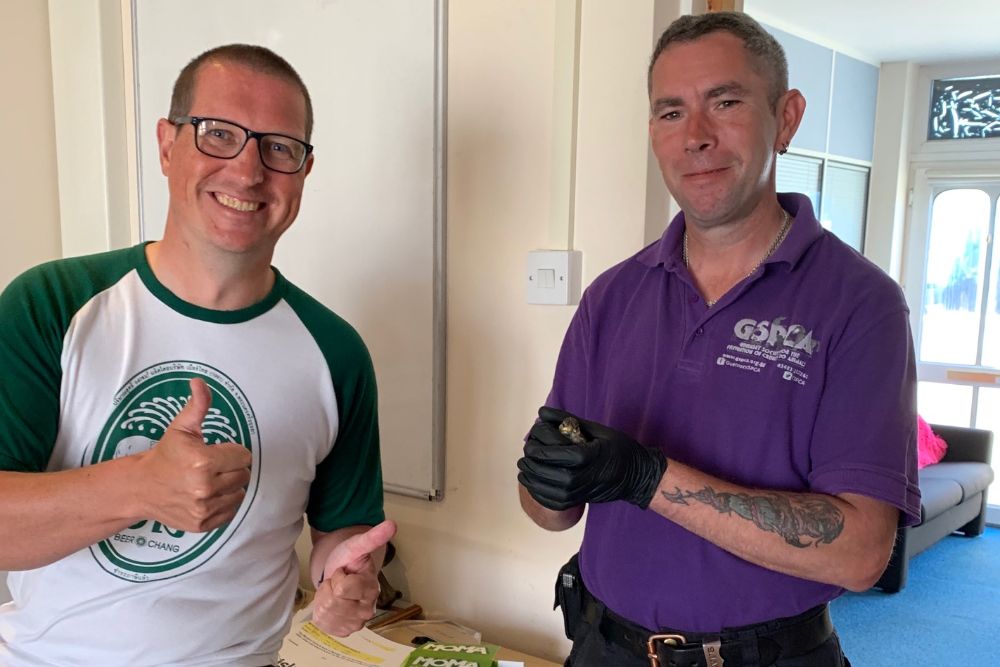 L-R: James Bentley with Neil from the GSPCA and Ian the baby sparrow
Listeners to Island FM's Breakfast Show this morning may have heard the sound of chirping as James Bentley was joined in the studio by Ian the baby bird.
The fledgeling sparrow had somehow managed to squeeze through a hole in the wall and become stuck in the trunking that keeps cables neat and tidy.
He was rescued by Marky T (while James bravely took refuge on a chair, believing that the noise was caused by a rat) and a call was put into the GSPCA, who promptly sent help to the studio.
Within 20 minutes Neil arrived to take Ian up to the GSPCA, where he is now safe and enjoying five-star luxury and care. We're told that he has a new friend, Rolo the Robin and that he's managed to eat some wax worms.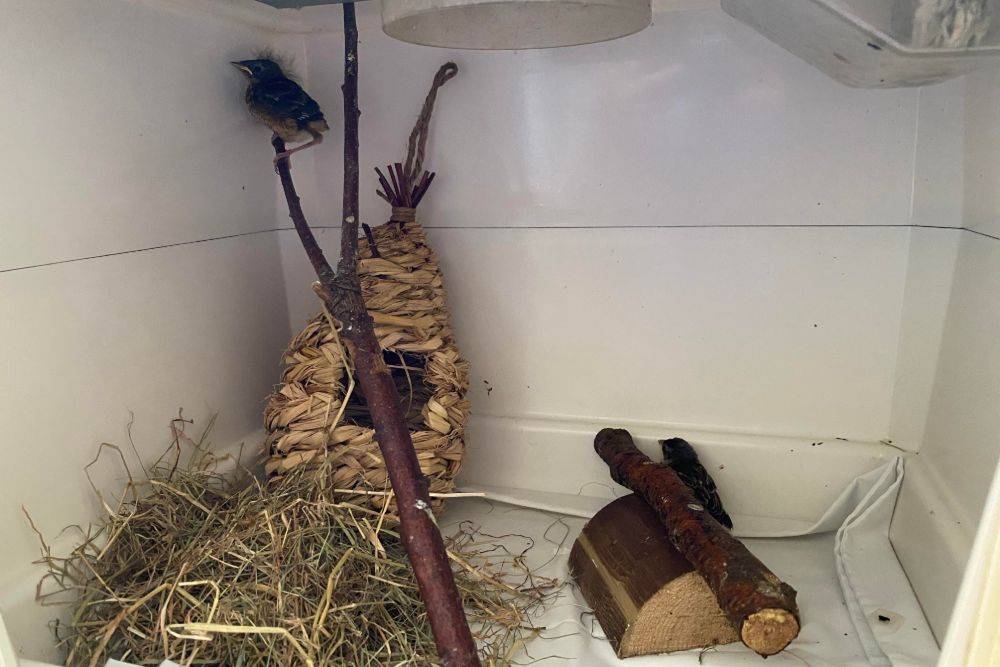 The GSPCA supports dozens of animals every day and is a charitable organisation that exists purely on the generosity of the public. If you'd like to make a donation to the GSPCA, you can do so by visiting their website gspca.org.gg.