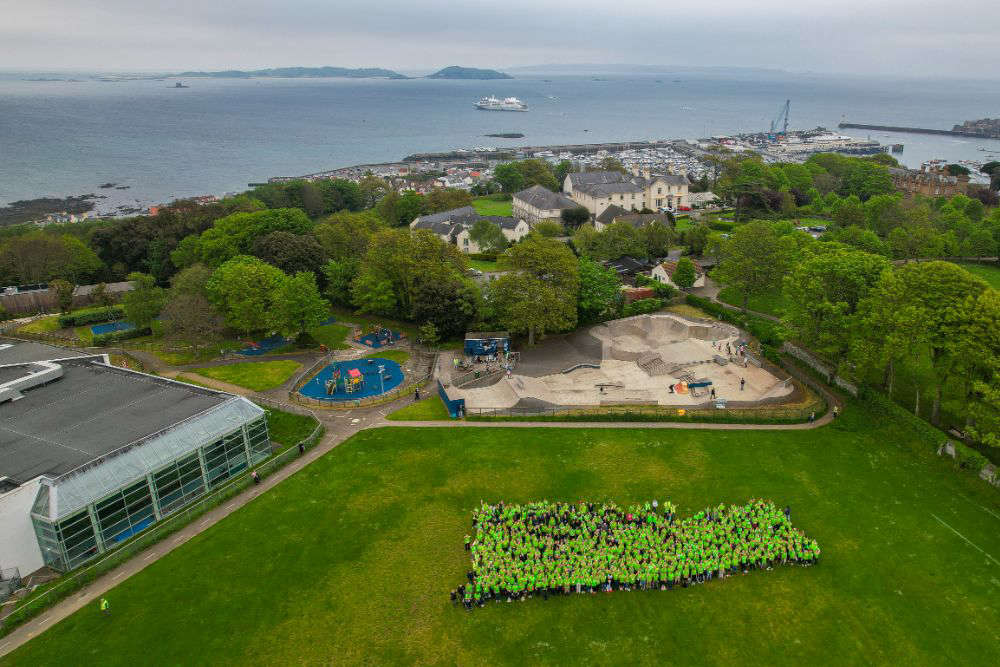 Image courtesy of Judge Drone
Guernsey's 700 Island Games volunteers have been fully briefed and have received their green shirts.
As the excitement builds towards the Island Games this July, more than 700 volunteers, or 'games makers' in Olympic speak, have had their final mass briefing.
They received their accreditation badges, green shirts, goody bags and volunteer handbooks at the final get together at Beau Sejour over the weekend.
They were also given updates by some of the Games organisers.
Kristin Dowling is the volunteer manager:
"Whenever we reflect on the importance of the volunteers, we reach the same conclusion, it simply would not be possible to host an event of this size without people freely giving their time, skills, and enthusiasm."
The opening ceremony takes place along the St Peter Port seafront on Saturday 8 July with the sporting action beginning early the next day.