A Guernsey man who moved to Ukraine last summer has been sharing details of life in the country after Russian troops invaded.
In the early hours of this morning (24 February), Russian President Vladimir Putin appeared on state TV to announce he was launching a 'specialised military operation' in the country.
Explosions were heard in Kyiv, Kharkiv and Odessa, with borders understood to have been breached in at least four areas of Ukraine.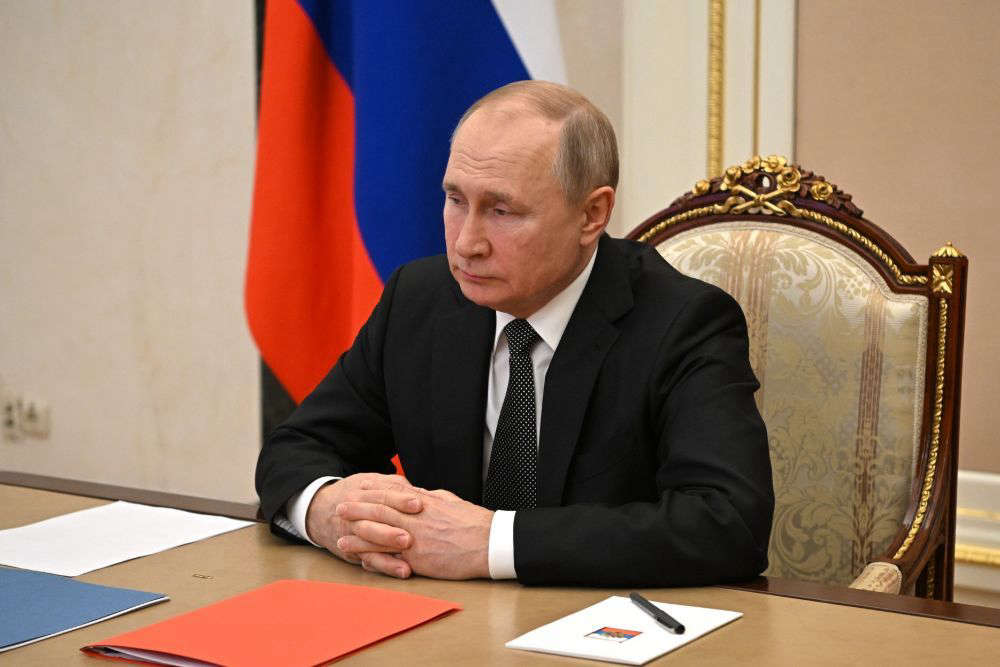 Overnight, the Russian President, Vladimir Putin, announced he was launching a 'specialist military operation' in Ukraine.
Ukraine's foreign minister Dmytro Kuleba described the assault as a 'full-scale invasion' that is not just in the eastern part of the country, but 'from multiple directions'.
"Peaceful Ukrainian cities are under strikes... This is a war of aggression. Ukraine will defend itself and will win. The world can and must stop Putin. The time to act is now."
Colin Wood moved to the country last summer after decades of living in Guernsey to be with his Ukrainian wife and her family.
He says they plan on staying at his home in the city of Odessa for as long as possible.
"Many of my friends in the UK and the Channel Islands are saying to me 'get out, get out, get out'. There's no way to get out!
The nearest border to where I am now is 120km away. None of my friends will give me their car so I can't drive, and you can't walk 120km.
Buses aren't running inter-city, only the local minibuses are running. Trains aren't running. Airlines aren't running and all the airports are shut."
Colin says people in the city of Odessa have already started panic-buying:
"I've just spent three and a half hours going around as many shops as I can get into because supplies are running out. We've got pasta, rice, potatoes, tinned vegetables - things like that just to make sure we have enough.
"We don't know how long this is going to go on for. We don't know what Putin's going to do."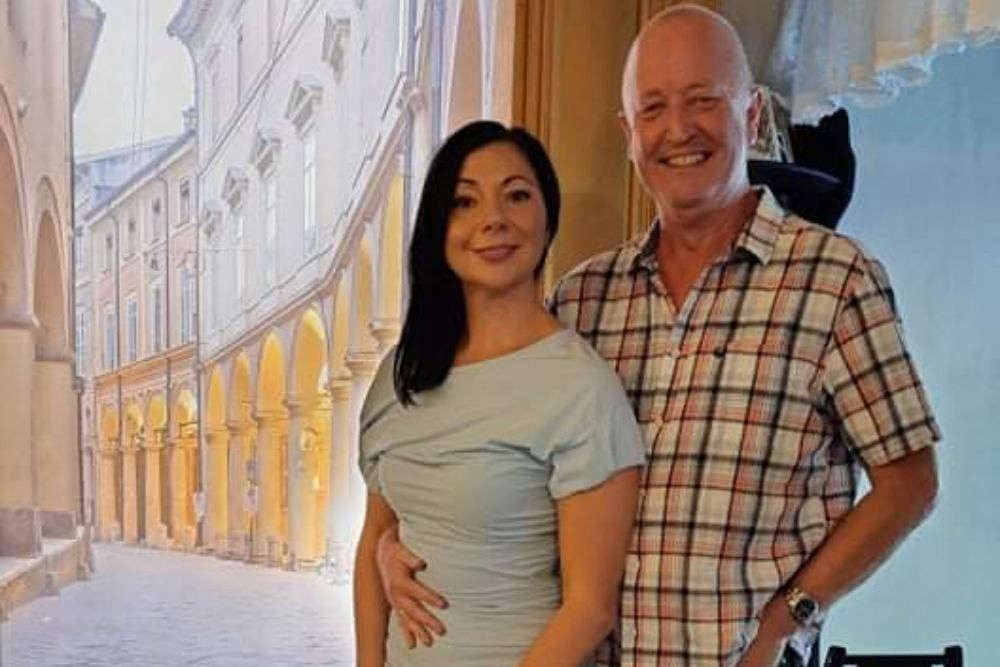 Colin and his wife Olga live in the city of Odessa
Ukraine's infrastructure has already been hit by alleged cyberattacks from Russia.
Colin told us banks there have also started limiting transactions to stabilise the economy.
"I live in a massive residential area, and only one cashpoint currently working. There were about 50 people queueing and they were only allowed to take out ₴2,000, which is about £50."
"My wife was trying for about four hours to contact her daughter who's in the centre of Odessa, and her mother who lives about 5km away from us. For all that time, she couldn't get hold of either of them - but fortunately, she has since and they're both okay."
This lunchtime, the British Prime Minister, Boris Johnson vowed to hit Russia with a "massive" package of economic sanctions.
"Ukraine is a country that for decades has enjoyed freedom and democracy and the right to choose its own destiny.
"We and the world cannot allow that freedom just to be snubbed out. We cannot and will not just look away."
Boris Johnson's address to the nation
Both Jersey and Guernsey have previously matched the UK's response, freezing the assets of five Russian banks and three oligarchs when the country's troops were deployed to separatist regions in the east of Ukraine.
Jersey's External Relations Minister, Senator Ian Gorst, is due to make a statement later today.