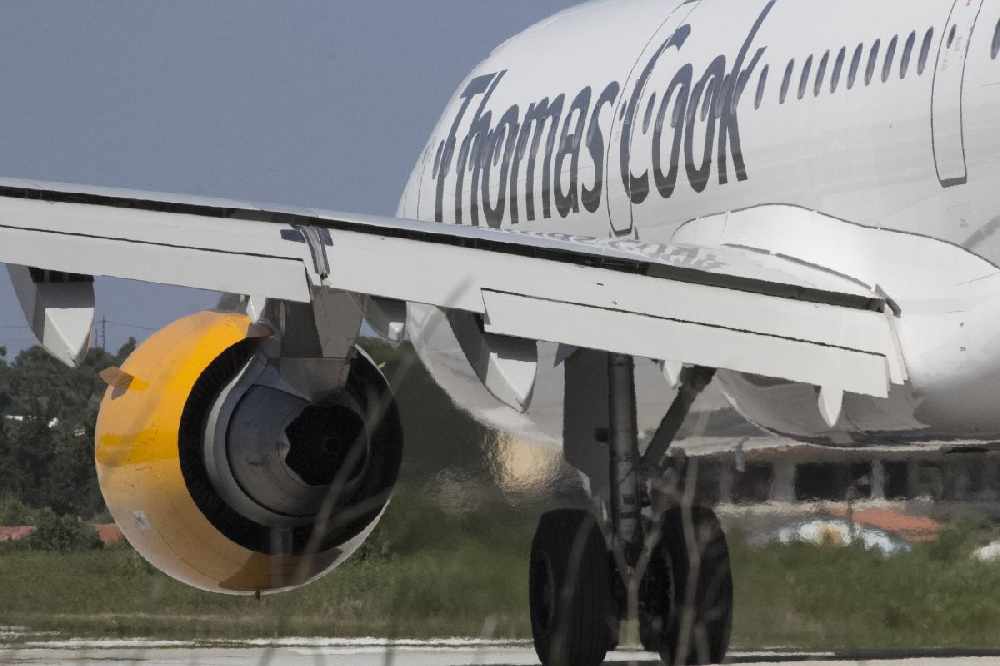 Islanders booked to travel with Thomas Cook have been left 'devastated' and 'gutted' by the firm's collapse.
The company failed to raise £200 million demanded by lenders.
It's put around 20,000 people out of a job, including nine thousand in the UK.
It has also prompted the country's biggest ever peacetime repatriation to bring an estimated 150,000 British customers, already on holiday, back home.
Sue Davey is one islander awaiting information about how she will return from Fuerteventura:
"I understand it will be as close to the date (3rd October) as possible but then we also have the headache of Gatwick/Jersey flights and overnight stay at Gatwick. Such a shame the banks called in this money before the end of September when a deal was expected to be secured."
Chris Hewitson says his flight home from Egypt is already in hand:
"We are currently in Hurghada Egypt,repatriation flight in hand to fly home enabling us to complete our holiday."
The programme by the Civil Aviation Authority, named Operation Matterhorn, is expected to last until Sunday 6th October.
At airports across Britain, holidaymakers who were expecting to jet away have been left with nowhere to go.
Up to a million more people with future bookings are also affected.
Among them are many from the Channel Islands.
Lisa Davies told us: "I'm devastated, we were booked to go to Turkey next Easter on a package holiday, now won't be able to go as I have checked and with another company is over another £1000 for me and my family."
Jennie Jandron: "Had holiday booked for Disney world Florida for 8 family members due to leave 19 October massively gutted, but also very sorry for all of Thomas cook staff."
Matt Elcock says his family is now unlikey to get their long-awaited break.
"... family hols to Egypt next month was booked in Jan. Feel sorry for the staff but crushing to the tell the children it's unlikely we will have a hol next month - can take up to 2 months for a refund!"
Those away with Thomas Cook at the minute are advised not to travel to the airport.
They should instead go on to a special website - thomascook.caa.co.uk - to look for details of their replacement flight.