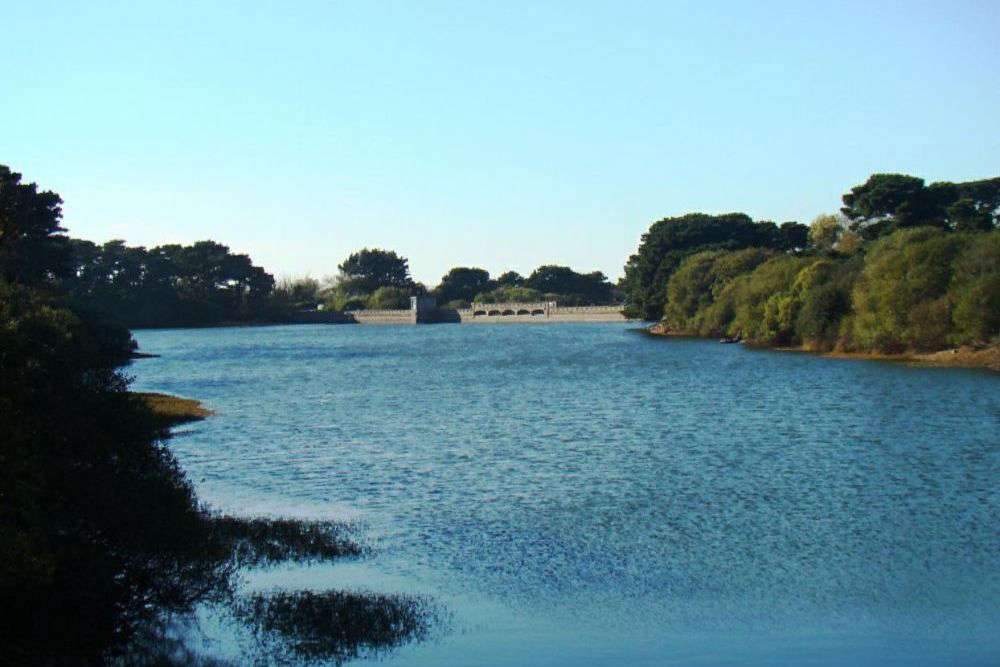 Islanders are being reminded not to swim in St Saviour's reservoir following reports of some trying to.
Guernsey Water's installing more signs around the area to ensure nobody gets into the water.
Officials want to remind people in Guernsey that swimming in the reservoir isn't allowed.
Health and Safety Manager Adrian Bailey explains why going for a dip there isn't such a great idea:
"Following a few reports of people trying to swim in the Reservoir, we wanted to issue a reminder that this activity is not allowed for safety reasons.
"Whilst the Millennium Walk surrounding the reservoir is a beautiful location, which we would like all islanders and visitors to enjoy, the only activity permitted on the water itself, by permit, is fishing.
"The reservoir is an operational site that presents a significant number of health and safety concerns for swimmers. We kindly ask that all visitors ensure that they stay on the paths as requested and refrain from getting too close to the water for their own safety"
People can still use the Millennium Walk around the water but the only activity allowed on it is fishing.