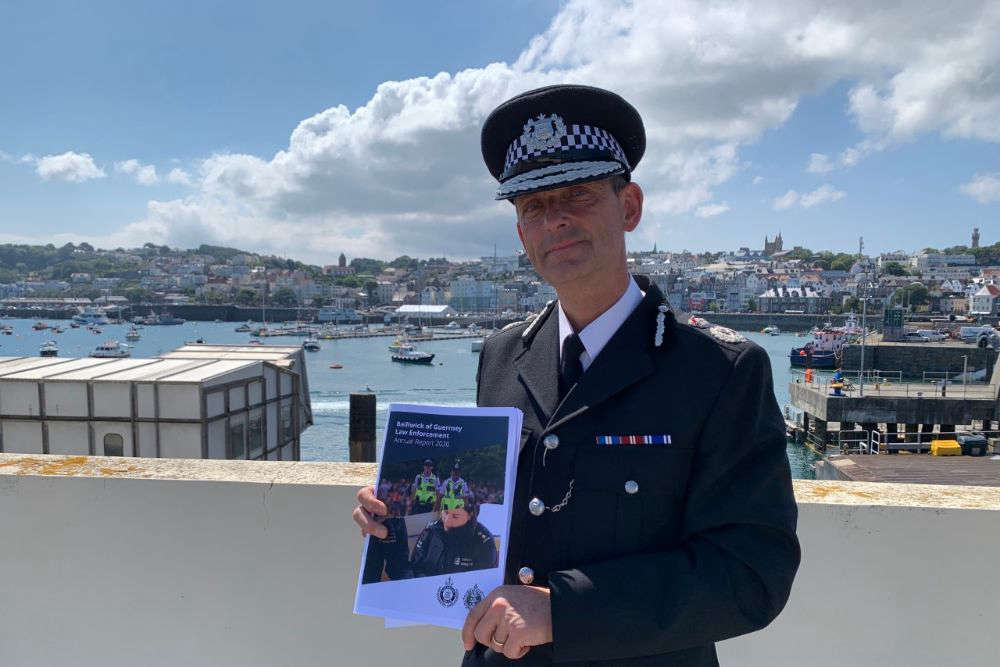 The Bailiwick's Head of Law Enforcement says it is 'absolutely right' for communities to question police after the despicable actions of former police officer Wayne Couzens.
Couzens abducted Sarah Everard as she was walking home from a friend's house in London in March.
He falsely arrested the 33-year-old for breaching coronavirus rules to get her into his car.
The former Met officer then raped and murdered Sarah. He was sentenced to life behind bars last week.
Head of Bailiwick Law Enforcement Ruari Hardy says the 'abhorrent' crimes committed against Sarah have wider implications for police forces.
"The murder of Sarah Everard was abhorrent. The fact it was committed by a serving police officer has led many people to understandably, and rightly, question police services on behaviours and attitudes towards women and girls.
While the repugnant actions of individual officers should not tarnish the many thousands of officers who support their communities every day, it is absolutely right that all police services, including us in Guernsey, are challenged on the issue of violence and intimidation against women and girls.
Guernsey Police agrees that more needs to be done, within our society as a whole, to ensure the safety and respect of women and girls. We have been and continue to engage with key stakeholders both within government and outside with third sector organisations to discuss how this can be achieved.
We recently organised a Community Advisory Group meeting where the issue was widely debated by a cross section of our community. We are supporting a number of locally-driven projects at the moment that are seeking to raise awareness of this important issue to challenge and change behaviours, putting additional educational awareness campaigns and safeguards in place. We are also internally reviewing procedures, recruitment practices and ongoing training to ensure we are meeting the required standards."
The Head of Law Enforcement has issued a statement following the verdict in the Sarah Everard murder case, which has led many people to understandably, and rightly, question police services on behaviours and attitudes towards women and girls. Read more at: https://t.co/Az9z0YHwMi pic.twitter.com/IxwzmkYOn7

— Guernsey Police (@GuernseyPolice) October 4, 2021
Mr Hardy says although Guernsey is largely safe, crimes against women do still happen.
"While Guernsey thankfully remains a safe place in which to live and work, we are not immune to serious crime. We are also not immune to women and girls experiencing inappropriate behaviour, whether it be while on a night out, walking home after dark or in any other circumstance. As a service we will always encourage women and girls who come forward to seek our help and support."
The UK Government has admitted that public trust in policing will need to be earned back following this tragic event. The watchdog is currently conducting an investigation.
Metropolitan Police Commissioner Dame Cressida Dick has announced a review into professional standards and internal culture within the Metropolitan Police.

Read today's top stories here: https://t.co/iOm40vn1kt pic.twitter.com/gjxjBuTVcf

— Sky News (@SkyNews) October 4, 2021
Met Police Commissioner Dame Cressida Dick has faced calls to resign in the wake of crimes against Sarah Everard, Sabina Nessa and as another police officer is on trial accused of raping a woman last September.
She has announced that an 'anti-sleaze' adviser will be appointed.