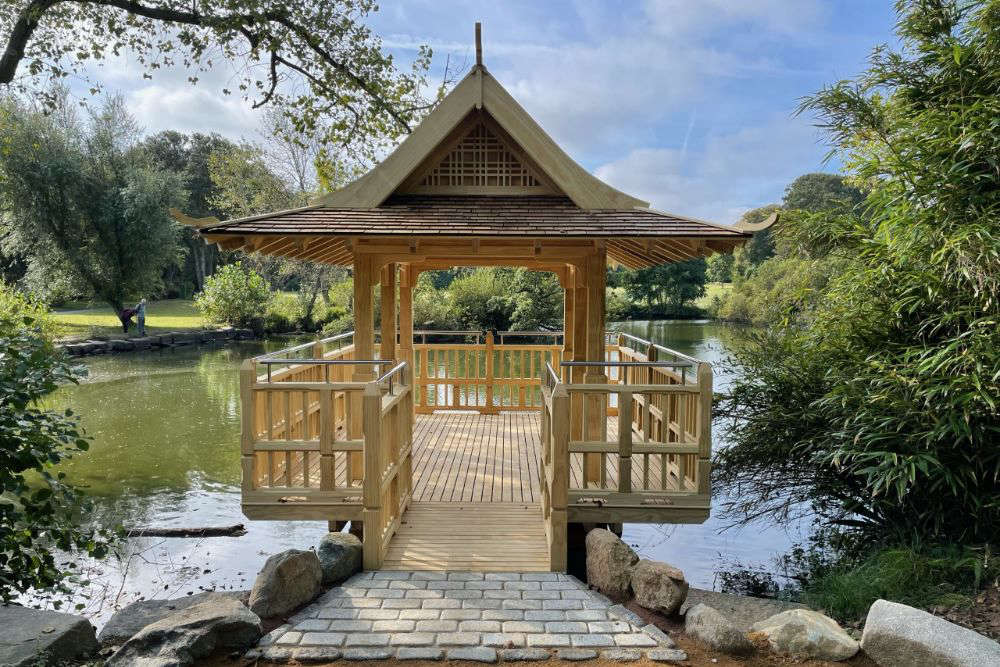 The old pavilion in Saumarez Park has been removed and replaced with a new identical structure in a remodel which has made the area more accessible.
The Bailiff of Guernsey Richard McMahon will officially unveil the area at 17.30 today (17 September).
Ahead of its reopening to the public tomorrow, project manager Nigel Dorey told Island FM that the pavilion is now much more accessible.
"The original pavilion had a very sort of steep path which had been eroded over the years with the weather. So what we've done now is sort of levelled off that whole area giving what is, almost, a level path straight from the park road straight into the pavilion across a small timber bridge that takes you onto the deck.
I think people will be looking to get onto it again to look out at the ducks on the lake. It's in a lovely little position there but especially, I think, for people who've not had the opportunity to go on it before - perhaps with wheelchairs or walkers and for mums as well, because they have a buggy - but now they can just wheel it straight on."
The project was undertaken to mark the Rotary Club of Guernsey's centenary year which will take place in 2023.
The original pavilion was built in 1935 and began to fall into disrepair during the German Occupation. The last significant restoration took place in 1989 with only minor repairs made since.