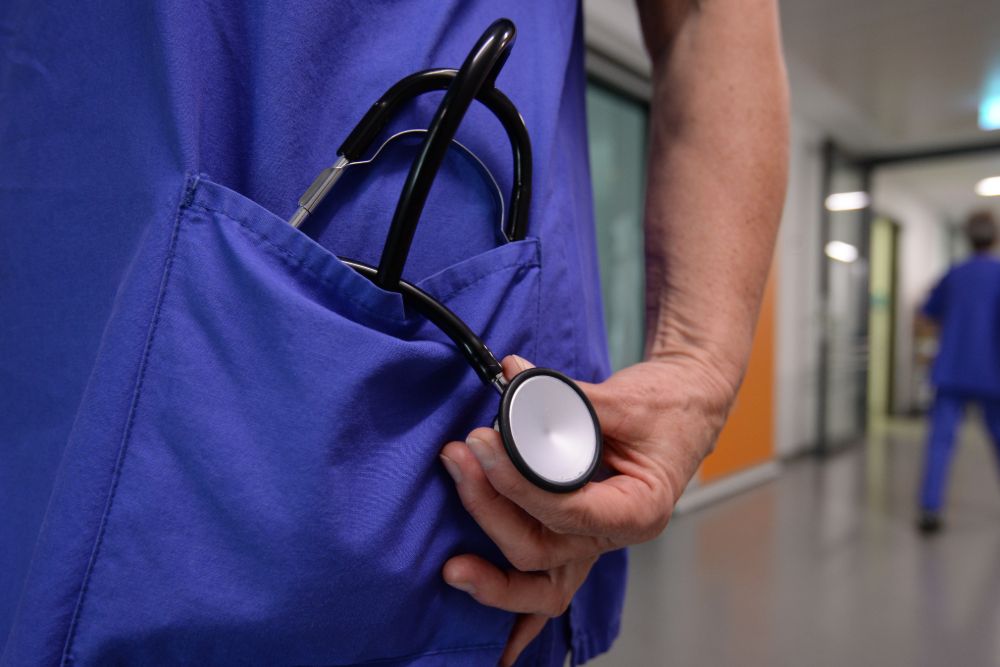 A person in their 80s, with underlying health conditions, has died in Jersey after contracting coronavirus.
That patient, who was in the care of Health and Social Services for 'some time' on an end-of-life pathway and receiving palliative care, died after a long illness today (25 March).
They contracted Covid-19 while being treated for their illness.
The Health Minister made the announcement late on Wednesday night:
"All efforts are being made to contact their next of kin and I would like to offer my condolences at this sad time.
"We will not be releasing any further details about this patient, to protect their confidentiality.
"During the last week there has been a significant amount of misinformation circulating about our response to Coronavirus. You may have heard it said that we are deliberately keeping important health information from Islanders. This has never been the case.
"We have always been clear and transparent, since this pandemic began, that we would publish the numbers of people who have been tested for Covid-19, the number of people who have contracted the virus and any other relevant information. And we will publish that information as soon as we have had it confirmed.
"I would respectfully ask, at this difficult time, that people avoid speculating on social media channels. It is important that we disseminate only accurate information, as tragically – in future – we will have to report on more deaths." - Deputy Richard Renouf, Health Minister.
This person is the first in Jersey to die after being diagnosed with Covid-19.
Statement from the Minister for Health and Social Services, 25 March 2020

A statement from the Minister for Health and Social Services: Sadly, this evening, I need to announce that a patient of ours who has been in our care for some time, has died after a long illness. This patient was in their 80s, with underlying long term health conditions, on an end-of-life pathway, and was receiving palliative care. While they were being treated for their illness, and at the latter stages of their life, the patient contracted Covid-19 and has, sadly, died today, Wednesday the 25th March, in the care of Health and Community Services. All efforts are being made to contact their next of kin and I would like to offer my condolences at this sad time. Read the full statement: https://bit.ly/2JhyriQ #CoronavirusJSY

Posted by Government of Jersey on Thursday, March 26, 2020