The GSPCA says Joey, the Jersey grey seal pup, has been for his first dip in one of its rehabilitation pools.
Joey was rescued from Les Ecrehous last month. He was 'dangerously underweight' and was eventually transferred to Guernsey to be looked after.
He has spent the last few weeks in the intensive care room, but we are told that he is now recovering well in the GSPCA's care.
Head of Marine Mammals Geoff George says that Joey is returning to his old, cheeky ways.
"After weeks in the intensive care room today Joey got his first swim and jumped straight in and has been in and out all day.
"He is doing very well and being very naughty pulling whatever he can into the pool."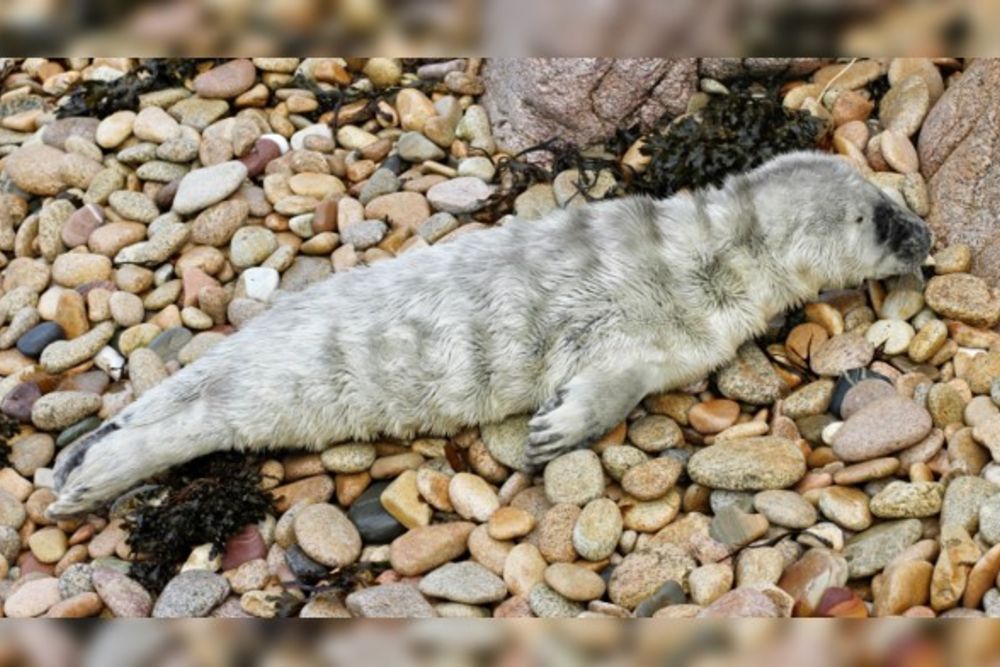 How Joey looked when he was found last month
GSPCA Manager, Steve Byrne, is pleased with the progress that the pup is making.
"Such great news that Joey has had his first dip in Guernsey water today at the GSPCA.
"Joey is doing extremely well and we are all so pleased to see him in a rehab pool the next step after the intensive care area."
Mr Byrne offered this advice for islanders who may come across seal pups.
"As we keep sharing we are in the middle of seal pup season now in the Channel Islands and if you see a seal pup please do not approach it but do take a picture and send it in and give us a call so we know where they are and assess they are okay.
"By approaching a seal pup you could scare its mother away and put the pup at risk so please keep a very safe distance and do not allow your dogs anywhere near them."