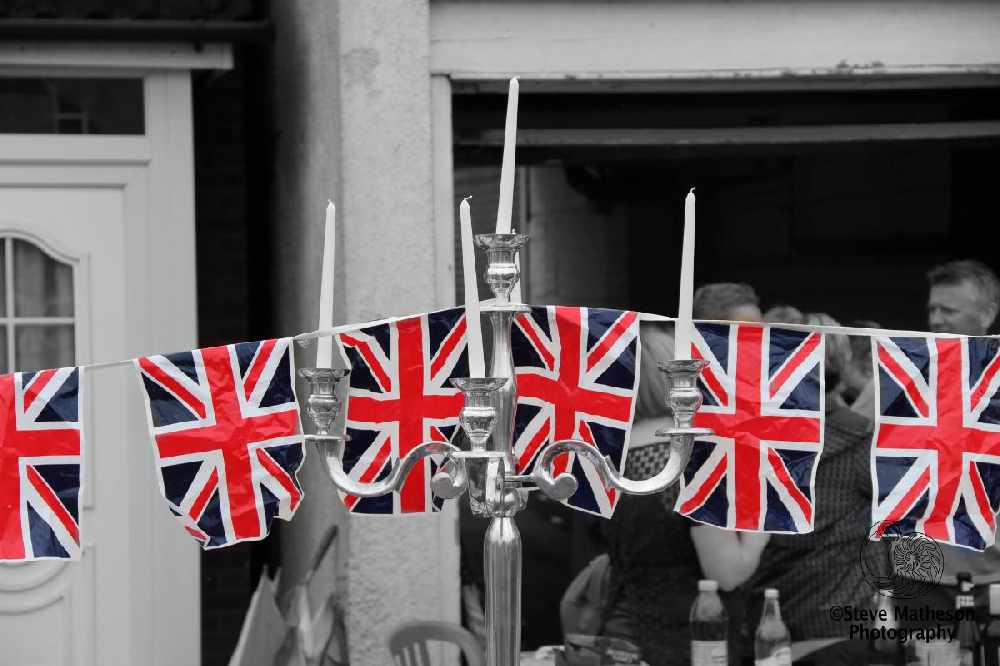 Islanders will be able to enjoy the Queen's Platinum Jubilee celebrations live from London on big screens at Government House.
ESC has announced what will be laid on for islanders to share in Her Majesty's jubilee celebrations over the extended bank holiday weekend in June.
Plans include coverage of the evening concert at Buckingham Palace, the lighting of the jubilee beacon at Castle Cornet and a competition to design Guernsey's Platinum Jubilee flag.
Education, Sport & Culture's Deputy Sue Aldwell says the weekend will be an historic occasion and a lot of fun:
"Picnic in the park at Government House. That's what it will be, then we will have the live streaming from Buckingham Palace on a huge screen celebrating the Queen's jubilee.
We can get a huge amount of people up there. It will be free but we're going to have to do tickets so we have an idea of how many people want to go. It's going to be great."
Deputy Aldwell says the winner of the Guernsey Platinum Jubilee flag competition will have their design sent to Buckingham Palace.
The Weighbridge Mast will fly the winning flag, and be decorated in Jubilee bunting and feature a Platinum Jubilee emblem planting display on the roundabout in St Peter Port.
Individuals, schools, and community groups are invited to work up their proposals for a flag.
The deadline for submissions is 11 March 2022.
School children are to be presented with a special jubilee commemorative 50p coin in a presentation pack, while schools around the island will also benefit from the Queen's Green Canopy tree planting project - planting a tree for every class.
Also over the long weekend will be an Arts Sunday Platinum Jubilee Celebration, organised by Guernsey Arts, featuring stalls, music and entertainment.
It will take place on Sunday 5 June from 10am – 4pm along the seafront in St Peter Port.
Each parish will be invited to create a legacy project in the shape of a Parish Jubilee planting display in a prominent position to win a Platinum Jubilee Floral Guernsey discretionary award. It will be part of the Floral Guernsey Community Competition 2022.
Deputy Aldwell says that, coming after the end of almost two years of Covid restrictions, should be a good summer:
"I think it's going to be a real time to celebrate.
Plus, we have only given out a taster of what we have in store for Liberation (9 May), and by the end of March we'll be able to confirm much more.
There is a whole package going on in the background.
People have been getting on doing wonderful jobs and it's very exciting."