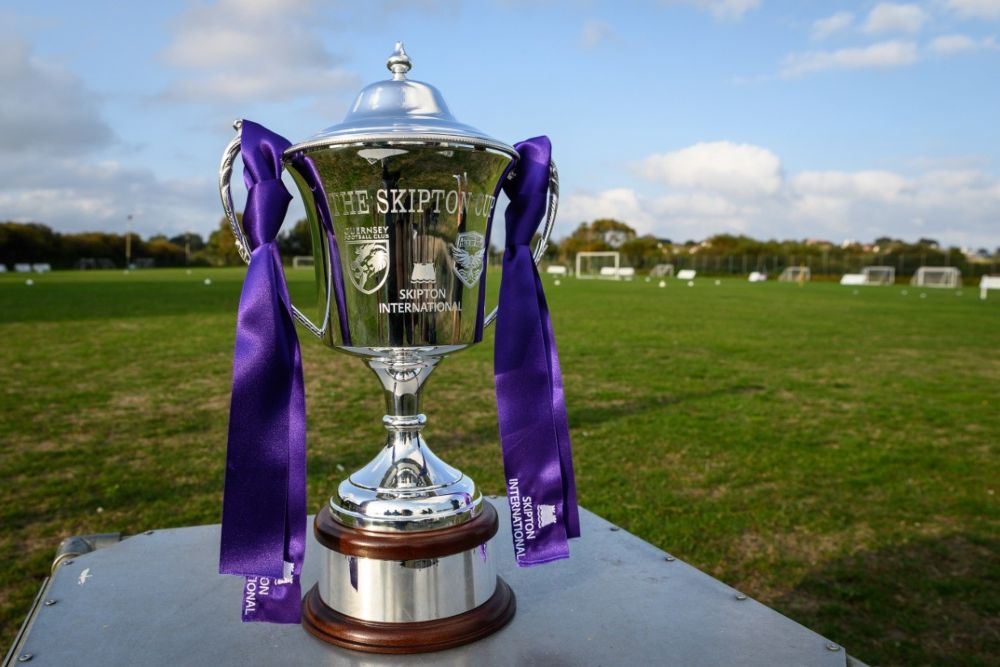 Guernsey FC will play FC Isle of Man this summer, aiming to retain the Skipton Cup.
The tournament is set to kick off on 17 July in the Isle of Man at the Bowl, before the deciding leg taking place at Guernsey FC's home ground - Footes Lane on 31 July.
Guernsey FC's Director Nic Legg tells Island FM his team is excited for the re-match.
"Guernsey FC were absolutely delighted to win last year's Skipton Cup, especially after the drama of the penalty shoot out. This year we've not played a lot of football, so we're going to have the extra excitement of playing the game over two legs.
"The squad can't wait to be playing football again and we'll be doing everything we can to make sure we keep hold of the Skipton Cup on 31 July."
Discussions have been underway since last year's successful match, where both teams reportedly "bonded so well".
Mr Legg added it's going to be tough competition.
"Isle of Man gave us a very close game last year and of course, when we played in the Isle of Man, the Isle of Man beat us 1-nil so, we know they're tough opposition, they're definitely going to be wanting to take that Skipton Cup back on the plane with them when they leave Guernsey, and we've got the second leg in Guernsey this year so we're going to make sure we up our game and keep hold of that cup."
"The Skipton Cup is fantastic news because that's going to form a vital part of our pre-season campaign, and what it means is that the coaches can now start looking at when we get the team back in, and we really can work towards having a really meaningful contest and something to play for just before our season begins. So, it won't be long now until we see Guernsey FC back in training, which is fantastic news."
Tickets are now on sale, along with special three-night packages for the Isle of Man fixture, including direct flights and hotel.