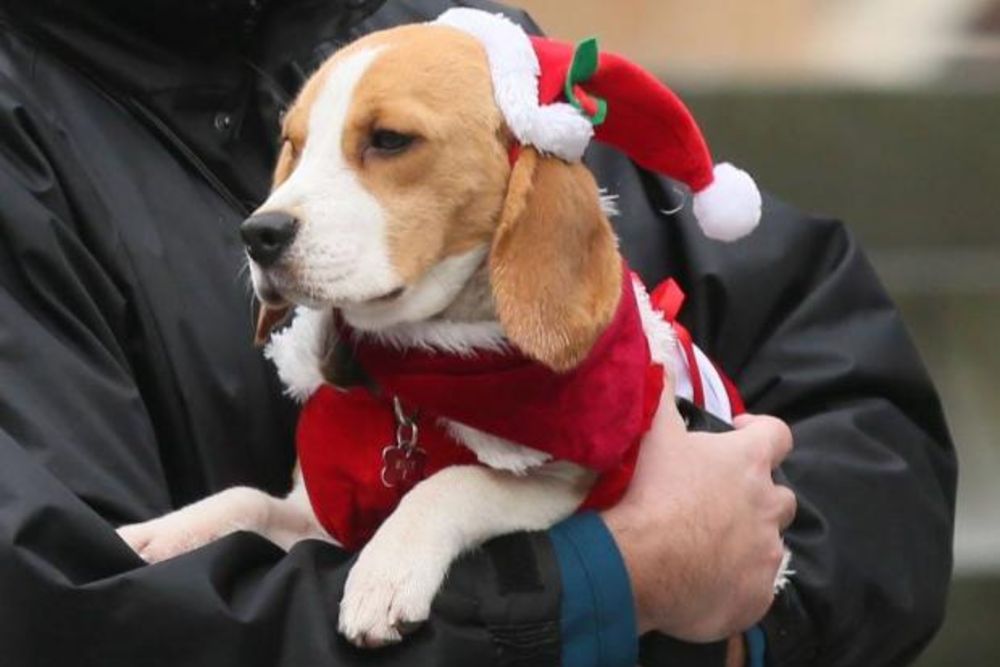 The GSPCA is giving advice for keeping our animals safe this Christmas and reminding us of some items around the home that could harm them.
Christmas is a wonderful time for us humans as we feast on treats and festive fare, but the same is not true for our pets if they eat something they shouldn't,
The GSPCA is reminding us of some of things we should make sure we keep away from our four-legged friends.
Alcoholic beverages
Chocolate (highly toxic to pets)
Grapes and raisins
Coffee
Mouldy or spoiled foods (please ensure all waste is disposed of and stored safely away from your pets)
Salt
Chicken or Turkey bones (as they can splinter)
Any of your leftovers (as this can cause diarrhoea).
Also keep your pet away from cooked bones: they can easily splinter or get lodged in your pet's throat and can cause serious damage by puncturing the intestinal tract.
Real Christmas trees can be hazardous too, so pet-owners are advised to regularly sweep up fallen needles with can be sharp and get stuck in your pet's paws or throat.
Hanging chocolates or sweets from your Christmas tree is also not recommended as your pet may be tempted if they can see and smell them - even if properly wrapped.
GSPCA Manager, Steve Byrne, told Island FM:
"There's a whole host of items within your household that can really put your animals at risk this Christmas.
"The GSPCA want to make sure that animals are cared for, are safe, enjoy the festivities and that owners are mindful."