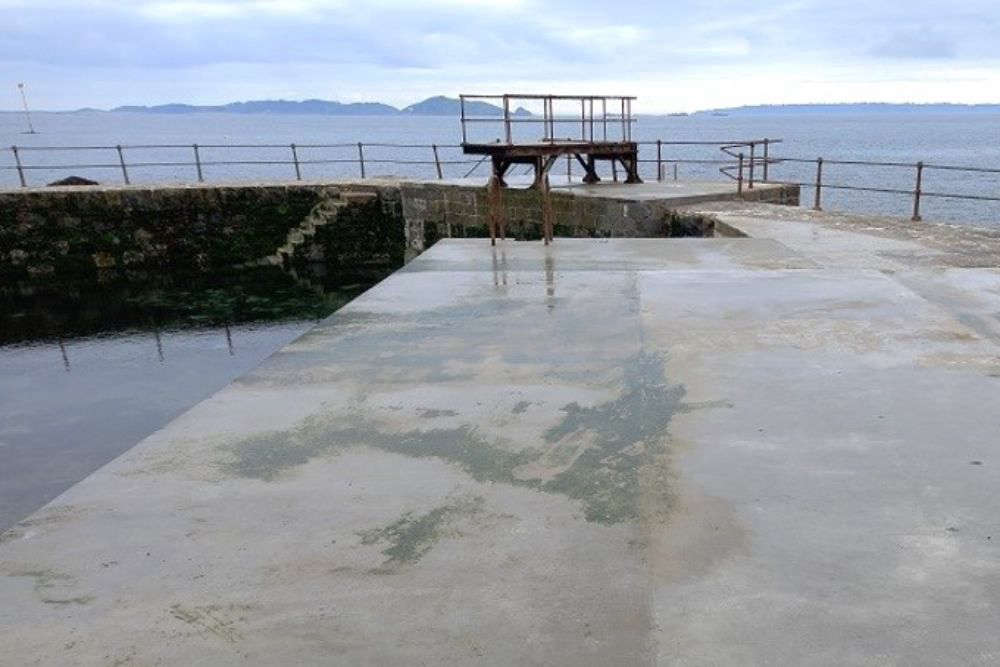 The Ladies' Pool at La Vallette re-opens today.
It's been closed for months while the States has carried out major repairs.
That includes re-surfacing concrete steps and poolside areas to make them 'barefoot-friendly' as well as other structural improvements.
Agriculture, Countryside and Land Management Services says the work has taken longer than planned because of issues discovered with some walls and surfaces that needed extra repairs.
Originally, both the Ladies' and Children's Pools were planned to re-open in time for the Easter weekend - however, the latter will remain closed after a problem was spotted with a valve at the pool that needed fixing:
"A fault with a valve which controls the Children's Pool water level has been identified today. The pool was not due to close for repairs until Tuesday but unfortunately, it will need to close today instead.
The Ladies' Pool will however still reopen as planned." -ACLMS Statement
La Vallette has been undergoing major renovations to create a new more accessible community space.
The plans include new 'warm and comfortable' changing rooms, as well as a café which will invest its profits back into the facilities' upkeep and other community projects.