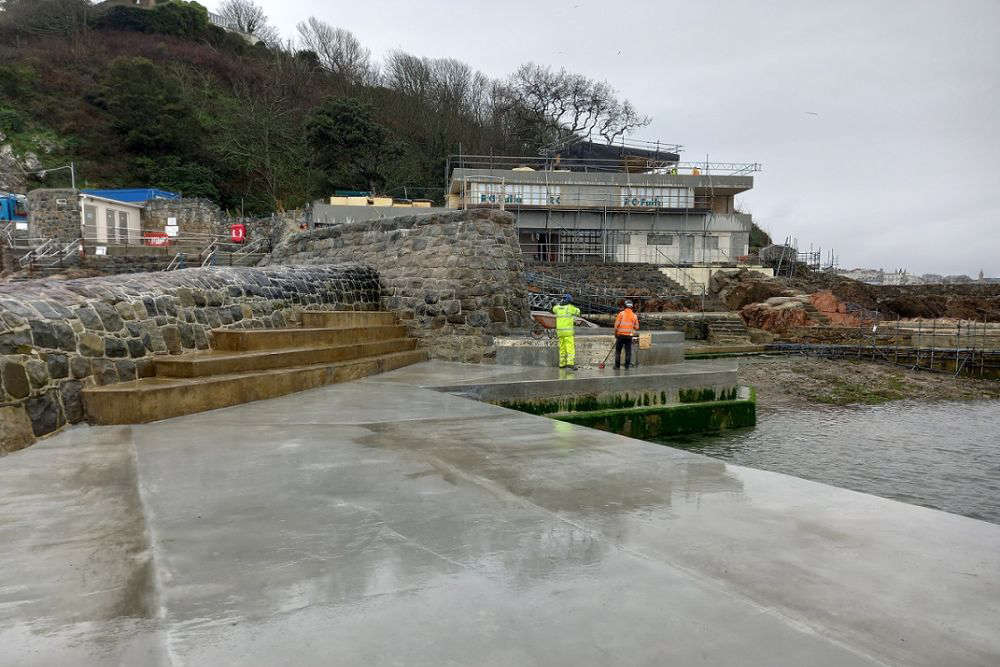 Work on the pool at La Vallette is taking longer than planned because contractors have found issues in some of the walls and surfaces.
The work is part of the redevelopment of the bathing pools organised by the group Vive La Vallette
Community fundraising has been taking place to reach the projected £1.5 million cost of the project.
Sarah McGreevy, Director of Infrastructure & Energy says:
'Progress is being made at the Ladies bathing pools but unfortunately this is taking longer than anticipated.
The contractor carrying out the repairs has discovered additional issues in some of the walls and surfaces requiring further repair. We are mindful that large projects on historic sites such as this one do have the potential to throw up unexpected challenges along the way.
We apologise for the inconvenience and disruption, but we look forward to this work being completed later this year so that the fully repaired pools can be entirely open and available for use by Islanders.'
Work on the Ladies Pool is expected to be complete by mid- April.
Repairs will then begin on the children's pool.