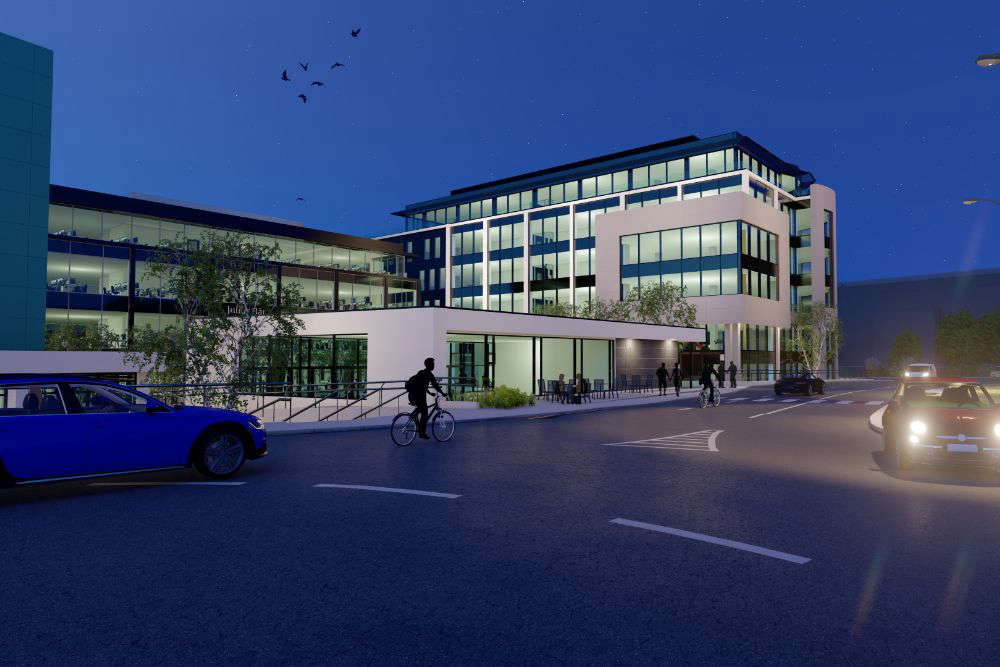 Image courtesy of Comprop
Four finance businesses have already signed up to lease the upper floors of the 67,000 square ft. building.
Work is expected to get underway soon on the final building in the 20 year Admiral Park development, off the St Peter Port seafront.
Estate agent Jo watts is working with developers Comprop and says it'll be the centrepiece of the site:
"It's going to be right in the middle, where Sydney Vane House used to be, so it's going to have a very strong presence as you go up Elizabeth Avenue."
Jo says it'll be constructed to the latest sustainable building methods:
"The planners always wanted to see an iconic building, really marking the final centrepiece of Admiral Park. We've really tried to create a headquarters building there. ESG criteria; environmental, social and governance, is also important for tenants these days. It's going to have lots of windows, good ceiling heights and minimal columns and really provide a great place for people to work."
Jo has already found four finance businesses to take the upper floors:
"We've been working really hard in the background and we've managed to sign up four businesses, all in the financial services sector, who are going to be taking the upper four floors."
Work will begin soon, with an estimated two years until completion.