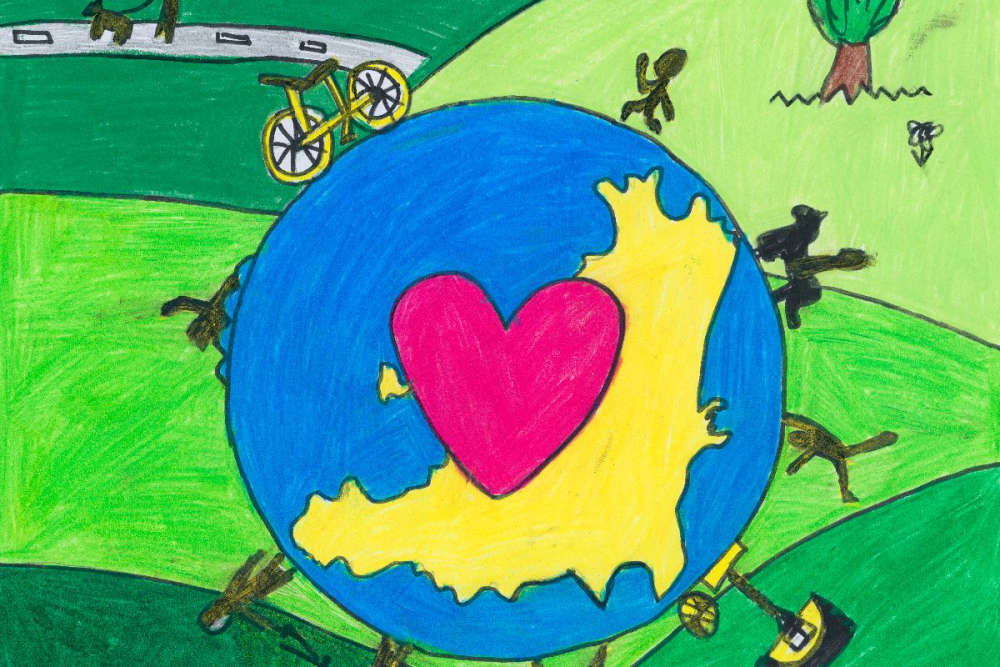 Lara Stanford (14) will have her artwork on the front cover of the Guernsey's next telephone directory.
Her design has been picked from more than 150 entries.
The winning picture features a map of Guernsey surrounded by a range of sports including swimming, cycling and karate.
35,000 copies of Sure's 2021/22 telephone directory will be delivered to homes and business across the island.
Young people aged 5-18 were invited to design a cover picture with a theme of wellbeing, fitness and sport in the Bailiwick.
The Blanchelande College student's colourful hand-drawn submission stood out.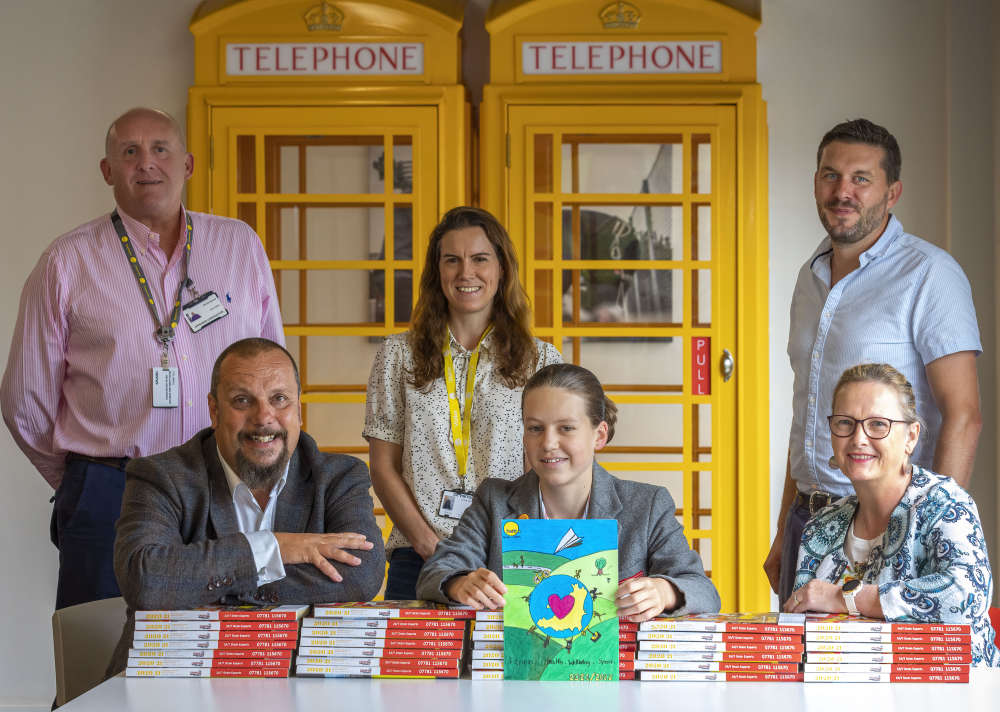 As well as being featured on the cover of the directory, Lara has won £500 for her school to spend on sports and arts equipment.
Lara said she is extremely excited to see her artwork in print:
"I can't believe it'll be featured on 35,000 copies of the directory. I'm starting my art GCSE next year and both art and sports play a large part in my day-to-day life. At school, I really enjoy playing netball and have recently started karate, so I made sure to include these sports in my artwork."
Cora Lee, who is Head of Art at the college, says Lara has always loved being creative:
"I would say Lara has always been keen on it. I taught her in years 7 and 8 and she was always enthusiastic, always wanted to do her best and really took on board any challenges I set her. So, a really enthusiastic student right through her school years."