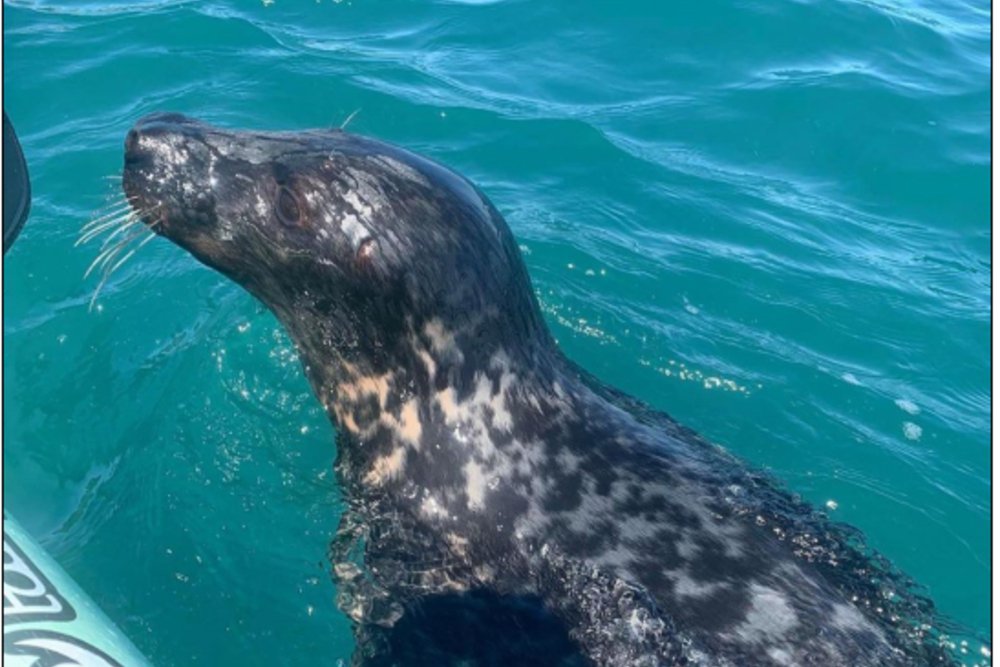 We're being asked not to approach Andrew or Pebbles, the seal pups who were released back into the wild after being rescued and cared for by the GSPCA.
Steve Byrne, manager at the Animal Shelter says that Andrew now weighs sixty six kilos and is extremely fit and strong. It's not safe for the public to touch him or approach any wild seal and they are urging the public not to encourage him ashore.
'After a magical morning yesterday releasing Andrew and Pebbles, we spoke to a number of visitors to Herm that spotted Andrew between Shell Beach and Belvoir Bay,' he said.
'I spoke to those at Outdoor Guernsey as he also joined their Puffin Patrol and they are encouraging the public not to approach or touch him and are kindly keeping a watchful eye for him.
'Instead please retreat from the shoreline and respect his distance as we have all learnt to do during lockdown.
'Andrew was released with his best friend Pebbles but the sightings were just of Andrew, but she could be close by and we are hopeful they will stay together to help each as they settle back into the wild.'
Residents of Herm are putting up signs to warn people to keep their distance and will be keeping a watchful eye on his progress and the safety of visitors.
Mr Byrne added that without public support it would be impossible for the GSPCA to help animals like Andrew and Pebbles. You can find out more or make a donation by visiting their website gspca.org.gg.