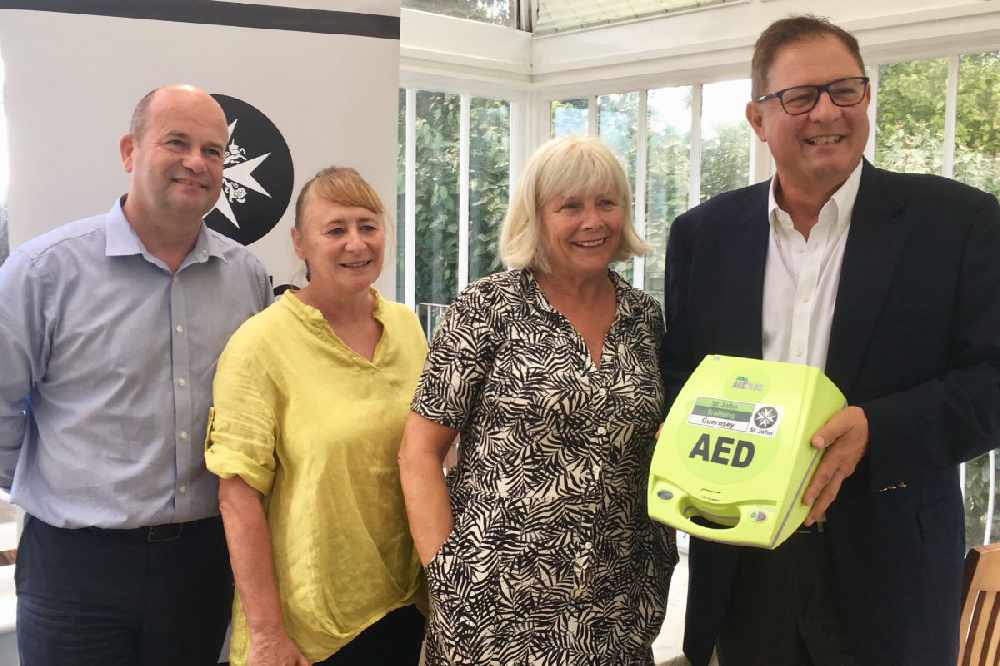 Les Cotils have been presented a new automated external defibrillator by a man who nearly lost his life on the premises.
Rick Denton was sat at the cafe at Les Cotils on the 4th of February when he went in to cardiac arrest.
His life was saved when first-aid trainees Lynnette Symons and Paul Hancock, along with St John training manager Steve Ford, started CPR while waiting for paramedics and an ambulance to arrive.
Now, five months later, Rick has handed over a new AED to the centre.
He says there are still a low number of defibrillators at businesses around the island.
'We've got an Island Games coming up, and I'd like to see every single one of our sporting venues having a defibrillator and able to take action if they need to.
'For me, I'd like all our business community to support this and also support more defibrillators to save more lives.'