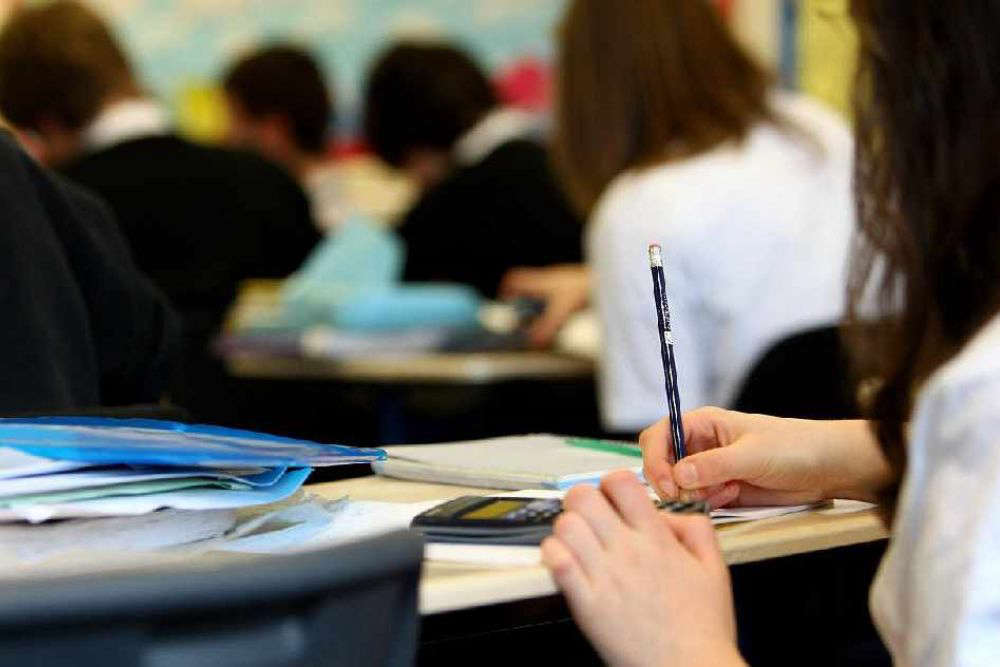 Inspectors have given the quality of education, behaviour, attitudes, leadership and management at Guernsey's Les Voies school the lowest Ofsted grading.
Les Voies is a specialist school for young people aged 9-16 that experience social, emotional and mental health issues.
There were 31 students at the school at the time of Ofsted's inspection, which was just before the end of the summer term.
The newly-published report found it to be failing in several key areas:
The curriculum lacked ambition
Staff attempts to address behavioural issues were poor
The development of students' reading and maths skills wasn't given sufficient importance.
The school was rated as 'requires improvement' in terms of personal development and welfare.
Inspectors did find that staff are dedicated to their jobs and that parents believe the school makes a positive difference to their children.
Safeguarding was seen as effective and pupils have opportunities to develop outside of lessons.
President of Education Sport & Culture Deputy Andrea Dudley-Owen says improvements will be made:
"The committee is naturally disappointed by the headline ratings from this inspection.
Our committee, the schools themselves and the wider community needs to see inspection findings for all our schools to support our desire to embed a culture of continuous improvement across the education system and external inspections are a crucial part of this.
While the judgements made at Les Voies are not where we would want them to be, there are also many students achieving positive outcomes while needing the specialist support the school provides."
Les Voies School Headteacher Jon Furley says he accepts the findings and is making changes:
"I cannot hide my upset and disappointment at the judgements in Ofsted's report. I want to take this opportunity to reassure the school community that we continue to put the students at the centre of everything we do.
I absolutely accept that our curriculum at the time of the inspection was not good enough.
We have been working hard over the last two years to make significant revisions to improve this important aspect of school life and will continue to do so."
But he added that the community should be proud of past positive outcomes from school-leavers:
"Our school achieves a great deal, including excellent exam results, and we deliver positive outcomes for children and young people that have significant barriers to learning."
The Director of Education Nick Hynes says although the report is a source of concern, staff are hardworking:
"Any report containing inadequate judgements is a source of concern. In the case of Les Voies, it is a special school catering for young people with social, emotional and mental health needs and naturally presents additional challenges for staff working hard to support those needs.
The report acknowledges those challenges – largely around behaviour – but also recognises how committed staff are to meeting the SEMH needs of students.
They have built a very supportive network with the parents and carers of their students and believe the school is making a positive contribution to their lives in many cases."
Mr Hynes added that they will be working with the school to address the problems highlighted ahead of Ofsted's return within the next 18 months.
The full report can be read at Inspections - States of Guernsey.