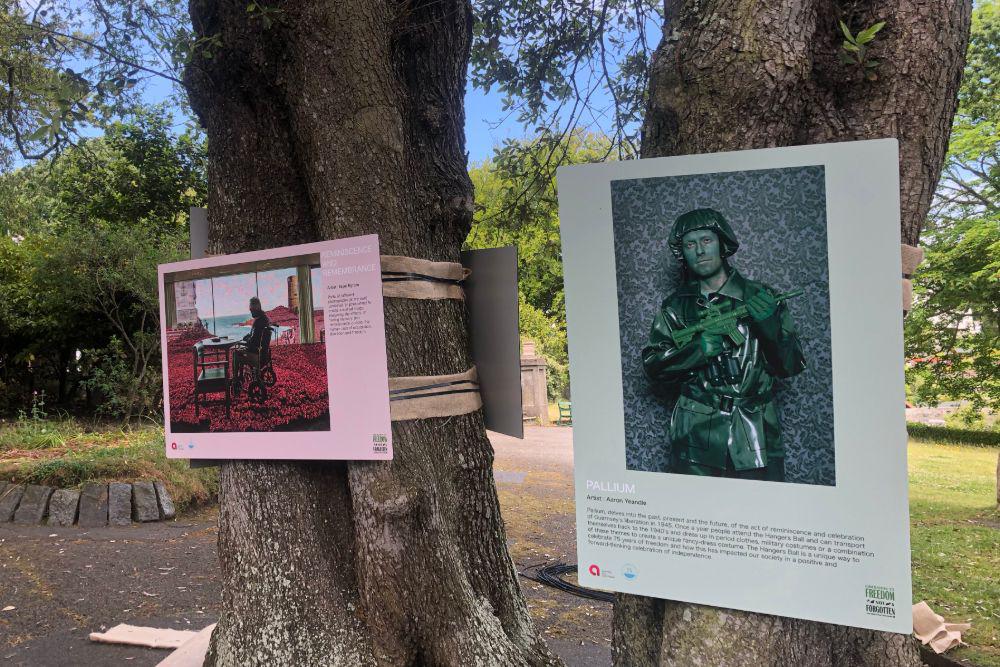 An art exhibition celebrating 75 years of Liberation - has finally been able to open in physical form. 
The Arts Commission's Liberation 75: Freedom Not Forgotten, was originally meant to take place from mid-April until the end of May but lockdown meant that it was only possible to view it online.
The project reflects on 75 years of Liberation, and the cultural impact that it has made on the local community.
It asked exhibitors to submit a piece that asked 'what does Liberation mean to me?'
The purpose of this brief was to keep it open and allow everyone to respond as they wished. The number of participants has been exceptional, and as a result we have been able to curate this exhibition that shows off the talents and feelings of the people living in Guernsey today.
The exhibition is now available for the public to view in Candie Upper Gardens, and will be in place until 3rd August 2020.