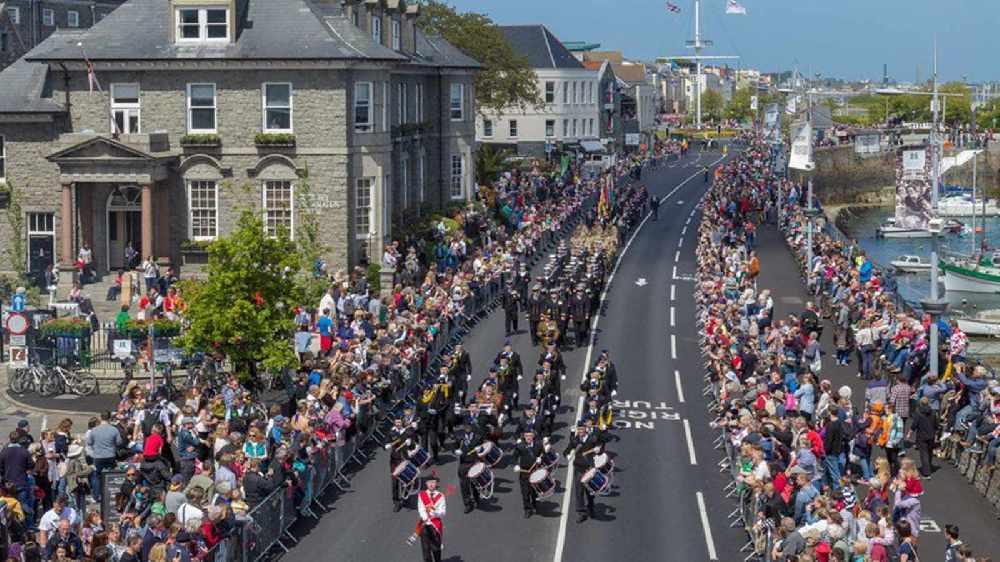 Creative and commemorative events, which will all be shown online, have been finalised.
Daily creative activities including cookery and dance tutorials, art projects and historical documentaries will be promoted from 3rd May leading up to 9th May on the Liberation Day Facebook page and website (https://www.liberationday.gg/) and the States of Guernsey Facebook page.
Events in the morning of 9th May will focus on commemoration with the sirens sounding from Victoria Tower at 9am, a Liberation Day message from the Bailiff, Sir Richard Collas, at 9.30am and footage of the traditional wreath laying will be screened at 10.50am.
The Liberation Day Church Service, led by the Very Reverend Tim Barker, Dean of Guernsey, will be shown at 11am. All events are being held 'virtually' due to current restrictions.
Deputy Matt Fallaize, President of the Committee for Education, Sport & Culture, said: "We have worked together with many amazing people including the Guernsey Music Service who are providing the virtual choir recordings of the hymns and the National Anthem for the Church Service.
"Local professional violinist, Max Wong, has also contributed to the music with a beautiful violin solo recorded especially to begin the service. It is collaborations of this nature that have made the events we have planned so special under such difficult circumstances."
In honour of Second World War veterans, the special memories of one of the first liberating soldiers to land on Guernsey's shores have been captured on film. In a very special interview made to mark the 75th Anniversary, Stuart Snow, 96, recalls the joy on islanders' faces as the troops came ashore. This will be screened at 12.20pm on Liberation Day.
His Excellency the Lieutenant-Governor, Vice Admiral Sir Ian Corder, will read a special message on behalf of Her Majesty the Queen at 2pm.
The afternoon sees a collaboration of events between Liberation Day organisers and Visit Guernsey. TV Historian and Visit Guernsey Ambassador, Dan Snow, will interview His Excellency about Liberation Day and also Major Marco Ciotti, who will look at life in Government House during the German occupation and the challenges that faced the Bailiwick after liberation.
There will be a wartime sofa sing-a-long, and a reading from the Guernsey Literary and Potato Peel Pie Society book by co-author Annie Barrows to enjoy plus an invitation to islanders to create their own stay at home tea party at 2.30pm with 1940s music from BBC Radio Guernsey.
Islanders are encouraged to share their Liberation Day experiences at home by posting their photos on social media using the hashtag #Liberate75Together.
All events on 9th May will be shown on the Liberation Day, States of Guernsey and Visit Guernsey Facebook pages and the Liberation Day and Visit Guernsey website. Anyone unable to watch the programme digitally can tune into listen to the broadcast of the morning events on BBC Radio Guernsey.
For more information and the schedule of events, please visit the Liberation Day website at https://www.liberationday.gg/