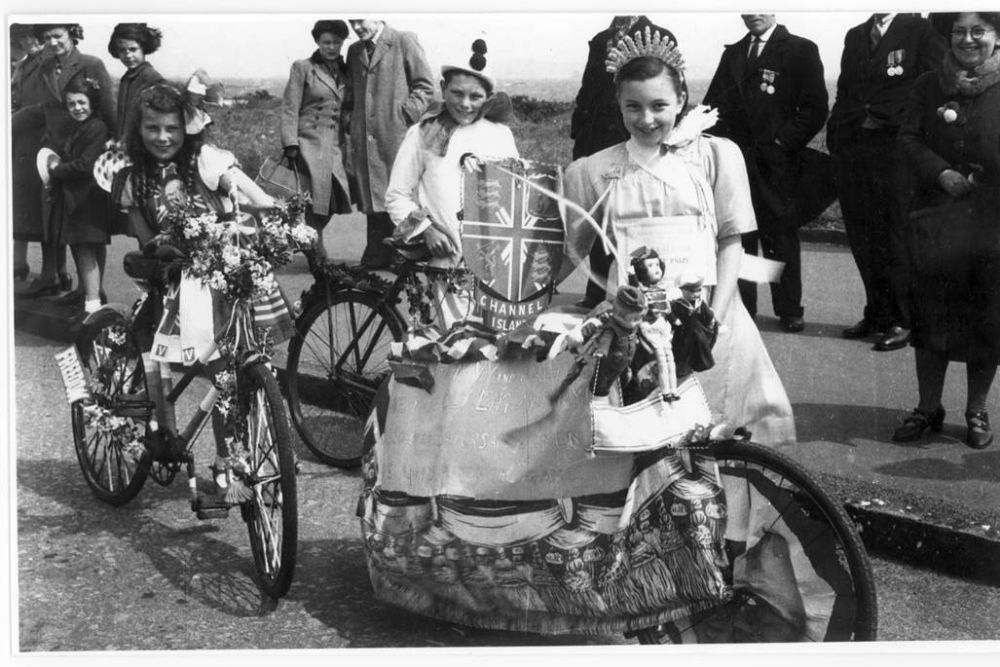 Left to right: Elizabeth Taylor, John Taylor and Hazel Carré.
The cover image for next year's phone book commemorates the island's Liberation from German Occupation in 1945.
The photograph that has been selected was taken on the Bailiwick's first anniversary of Liberation, 9 May 1946, and is believed to feature brother and sister John and Elizabeth Taylor, posing next to Hazel Carré.
The Priaulx Library was part of discovering the photograph and able to identify the children in the picture, as well as some additional information about their involvement on the day.
The picture shows the three children dressed up and taking part in the Liberation Day Cavalcade with their decorated bicycles.
They competed in the 'best decorated cycles with cyclists in costume competition', where Elizabeth won her class by decorating her bike in the theme "Guernsey 1746" and dressing in an old-fashioned costume.
It was reported that Hazel Carré was one of the first entrants to come into view of the cavalcade, riding her decorated bike.
Hazel's son, Phil Rowe, said he was extremely pleased that the selected image features his late mother.
"I was astonished to hear that a photo of my mother as a child will be on the cover of this year's telephone directory.
"Guernsey's history and liberation are topics that really interest me and I have several old photographs of my mother as a child, however this is the first time that I have ever seen this image.
"My mother was a dancer and heavily involved in the dancing community so I'm not surprised to see her dressed up in costume for the first ever Liberation Day celebration in 1946."
Hazel Carré, who was later known as Hazel Rowe, was largely familiar within the Guernsey community as part of GADOC, where she was involved with many shows in the 1970s, 80s and early 90s.
The new telephone directory will be available for islanders to pick up from Monday 30 November.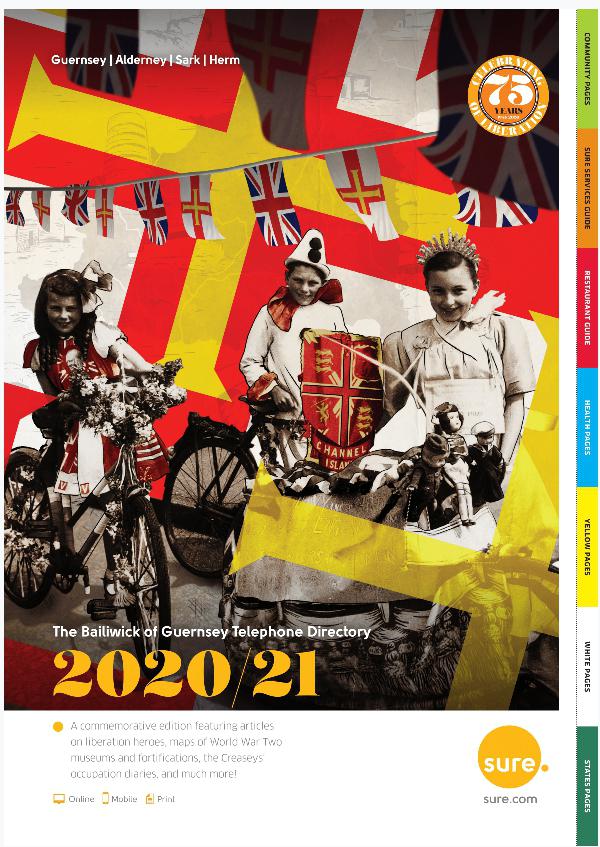 " A key priority for us when selecting the cover image was to pay tribute to 2020's 75th anniversary of Liberation Day. Despite spending this year's celebration in lockdown, we recognise that the island is in the fortunate position to experience more freedom than other jurisdictions across the globe and we felt that selecting an image associated with the first Liberation Day celebration presented an accurate reflection of Guernsey's spirit." - Mike Fawker-Corbett, Head of Consumer for Sure.