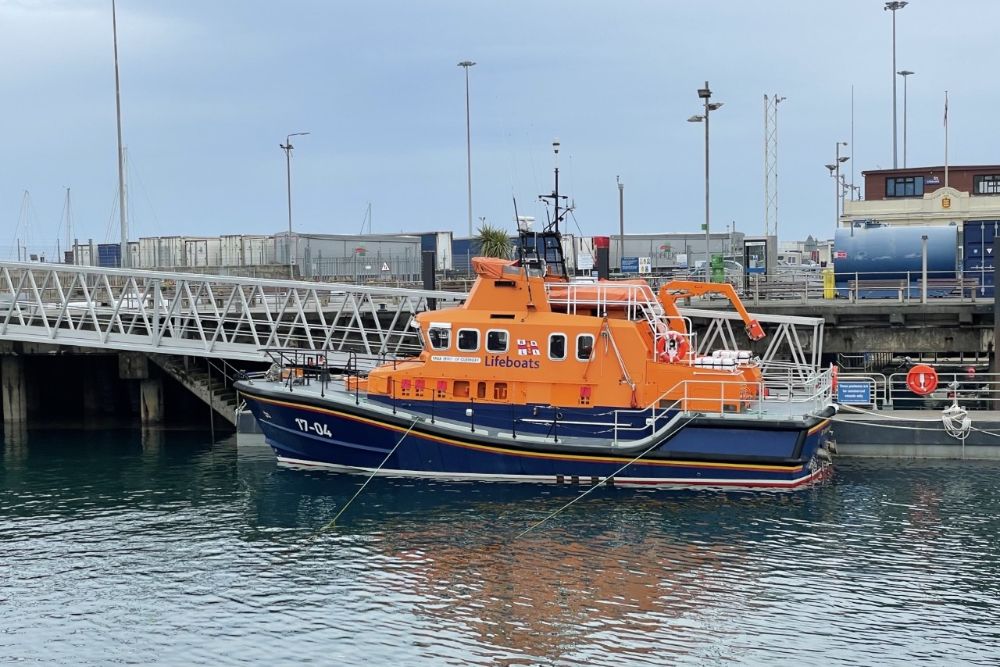 The RNLI has rescued a French yacht caught on fishing gear near Sark.
The St Peter Port All Weather Lifeboat was called out just after 11pm on Friday (1 April).
The crew of the 8 metre French boat reported that its propeller had become caught on fishing gear close to L'Etac.
It had anchored, but was in shallow water with the tide dropping.
The Spirit of Guernsey ALB launched and reached the scene just after midnight.
It had to use its smaller Y Boat to get to the stricken yacht and cut it free.
The lifeboat towed the vessel back to St Peter Port, arriving at 1.45am
A spokesperson for Guernsey Coastguard said: "Conditions at the scene were reported as challenging with the yacht in shallow water and a quickly ebbing, spring tide. The crew of the St Peter Port ALB and especially the two crew members of the smaller 'Y' boat should be commended for their seamanship skills and for the safe extraction of the yacht from its precarious position"