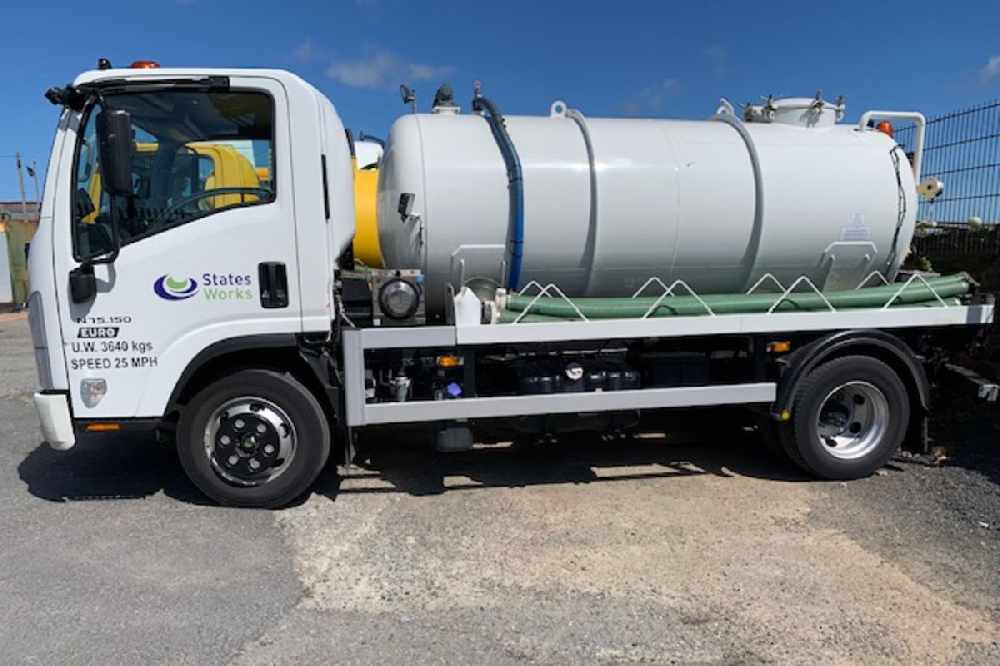 A new lightweight white aluminium sewage tanker could make it easier to empty cesspits in harder-to reach-parts of Guernsey.
The famous yellow tankers that are a regular sight on Guernsey's streets could be a thing of the past with the trial of new narrower vehicle which is fitted with an aluminium tank, rather than the traditional stainless steel version used on the rest of the States fleet.
It is one of the smaller vehicles used to service properties that are difficult for a full size tanker to reach - such as those typically located in lanes.
The traditional small vehicles are subject to weight restrictions, which means they are often unable to empty a full cesspit in a single visit.
With the lighter aluminium tank, the new one is able to carry a full load - meaning requiring fewer trips and so cutting fuel use and emissions.
Matthew Hardwick, senior manager (technical) at States Works says it is performing well so far and if the trial is successful it could change the make-up of the tanker fleet.
"Tanks are commonly made of stainless steel because sewage can be corrosive. However, the contents of a cesspit is typically diluted by all the other wastewater from the property, such as from washing machines, dishwashers, baths, and showers.
"We may be able to make the aluminium tank more corrosion resistant as well, by applying some form of coating on the inside. However the one we are now trialling has not had any special treatment so far, and to date we have not had any issues."
The trial vehicle is one of 11 new tankers which States Works has taken delivery of in recent months, to replace some of its older yellow vehicles.
The new ones, which are all white, also use the most up-to-date Euro 6 diesel technology, which provides a cleaner operation and better fuel economy.
The remaining yellow tankers will be replaced over time as they come to the end of their working lives.