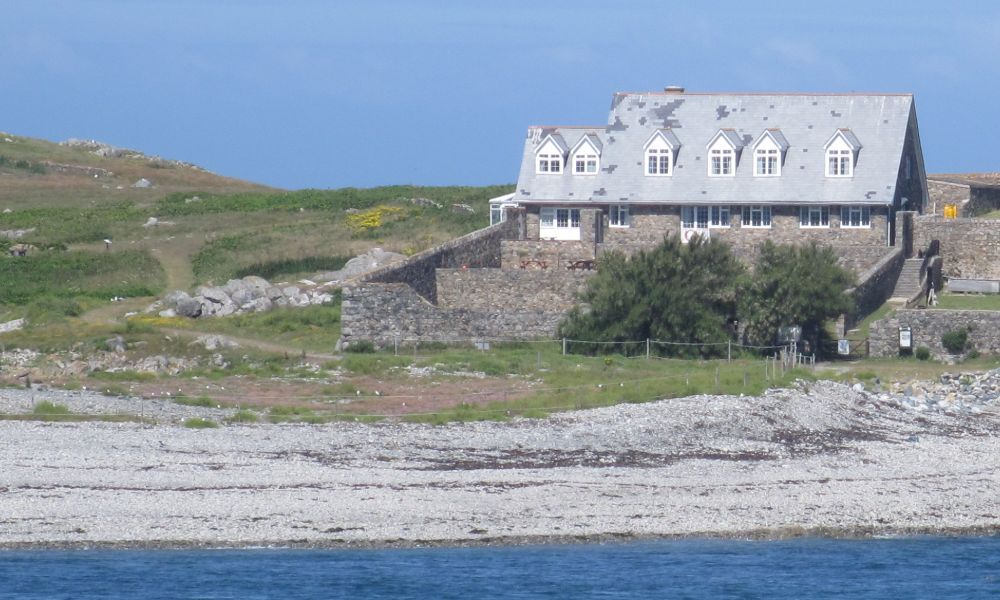 Lihou island now has its own defibrillator thanks to a community fundraising effort.
The heart-starting machine has been installed on the islet off Guernsey's west coast.
Until now, anyone suffering a heart attack whilst there would need to wait for an ambulance to reach them.
Money for the £3,000 lifesaving piece of equipment has been raised by the so-called Glitter Girls, who had a face-painting stall at last year's West Show.
Fire safety officer Nickie Browning identified the need for a kit on Lihou and enlisted the help of her sister Natalie Gilman and friend Sara Mallett.
Guernsey Round Table and Advocates Randell & Loveridge also support the effort, which Sara, a partner at the law firm says will potentially save lives.
"We're acutely aware aware that when you are there, it is a beautiful place, but you a long way away from land let alone an ambulance. There are lots of defibrillators popping up around the island, but actually this could be a place most in need of one because if somebody did have a cardiac arrest on Lihou it could be a considerable wait for help."
There are now 83 defibrillators across the Bailiwick.