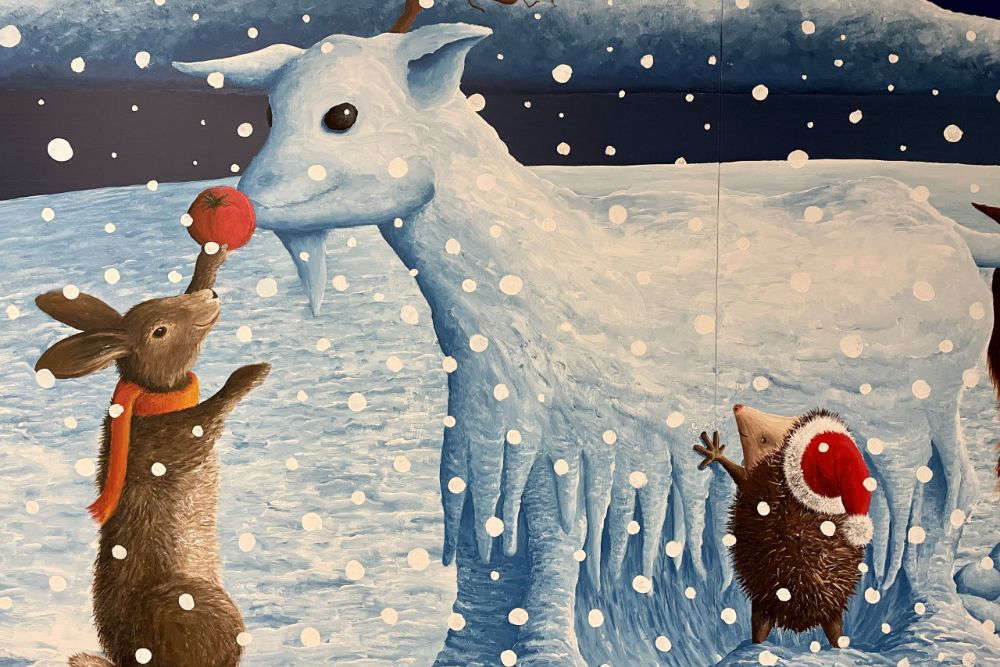 Artist Steven Winstanley has shared his family tradition with Guernsey's Princess Elizabeth Hospital, to give patients a bit of festive cheer.
The father of two decided to donate a mural to the hospital to celebrate 21 years of painting Christmas scenes for his own family.
The artist decided to share his family tradition now his children have grown up.
Steven says it was an excuse to get his brushes out again.
"I think that having artwork for people to look at can be a good distraction for a while and hopefully bring a smile to someone's face."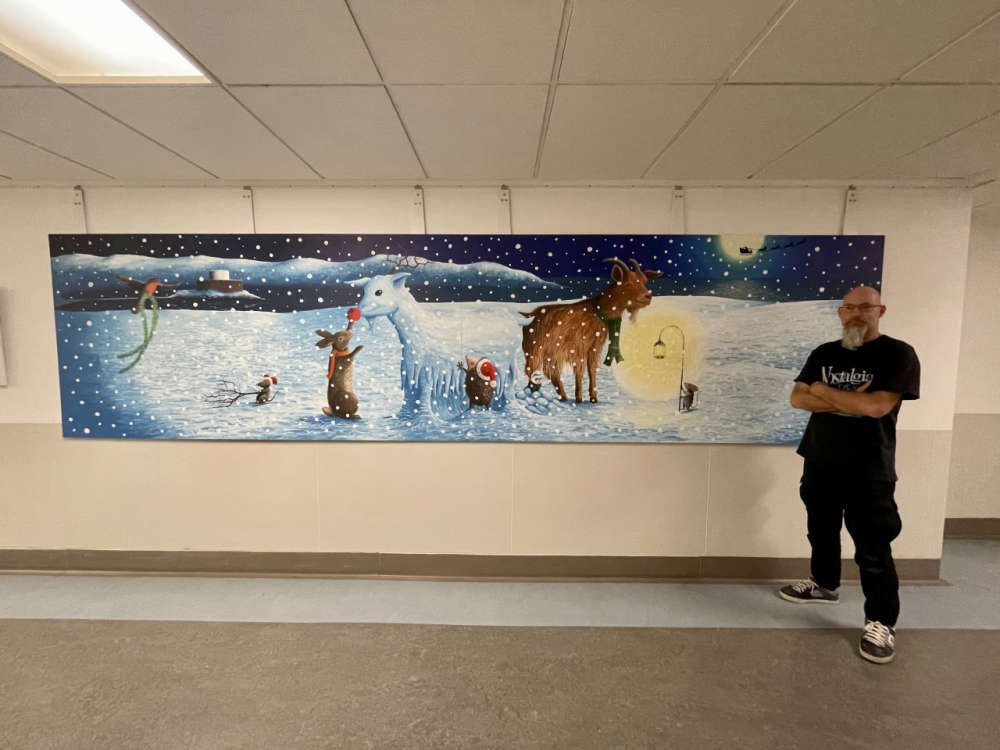 Steven started painting the murals when his son Luke was six months old. He had wanted to make the lounge in his family home a little more festive.
The artist taped up some lining paper and created a scene. Every year since he has painted something different for his loved ones.
When Georgia and Luke were younger, Steven would wait for them to go to bed and stay up all night designing his paintings.
However, as his children grew older, it became more difficult to hide the surprise.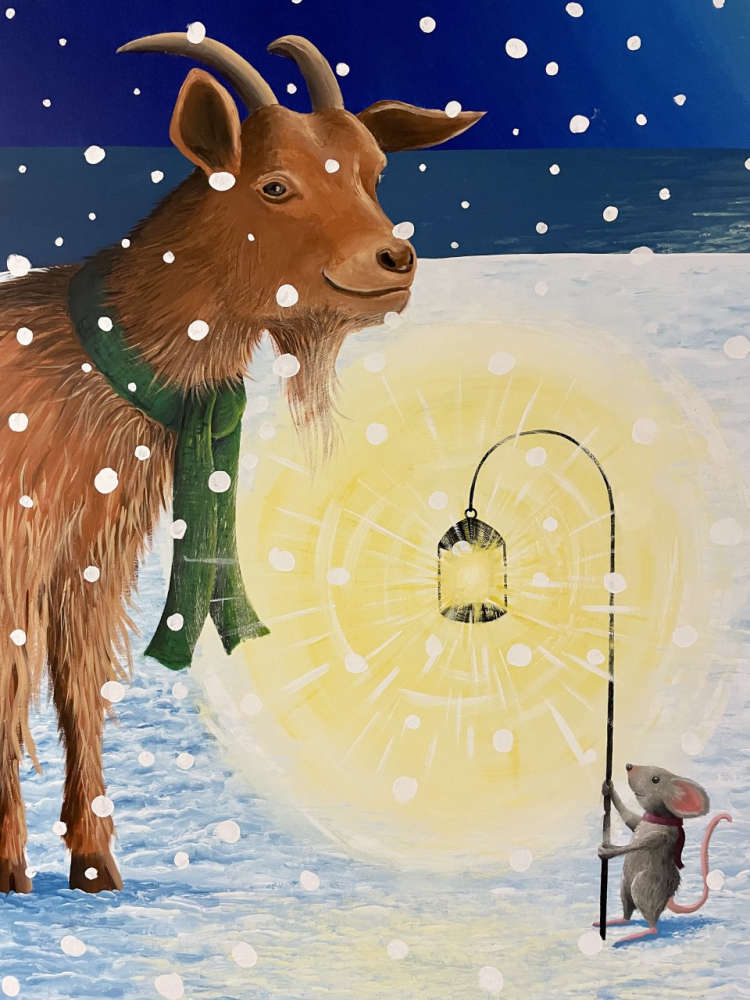 Steven eventually resorted to painting the murals on boards in his shed, which he could hang up in the living room.
Georgia started to help her dad as she grew into her mid-teens, and now they paint them together every year.
"Our friends think I'm daft as every year I paint over the previous years' work with white emulsion so we can start all over again."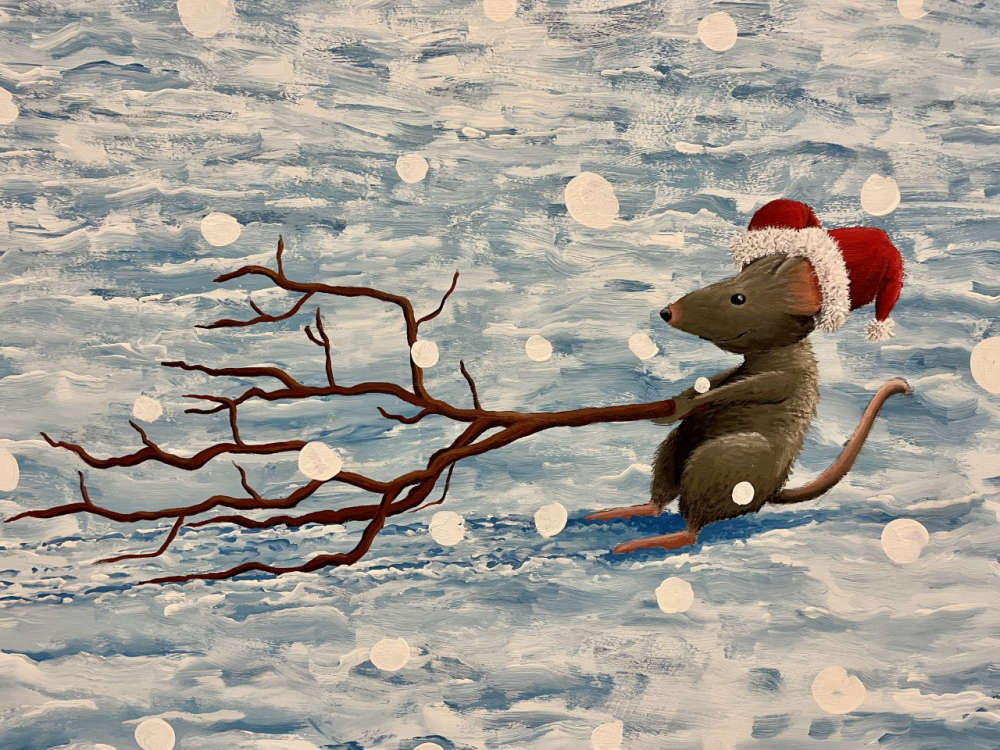 'Kidding around at Christmas' has been painting specifically for the PEH and has been installed on Level 2, near the entrance to the restaurant.