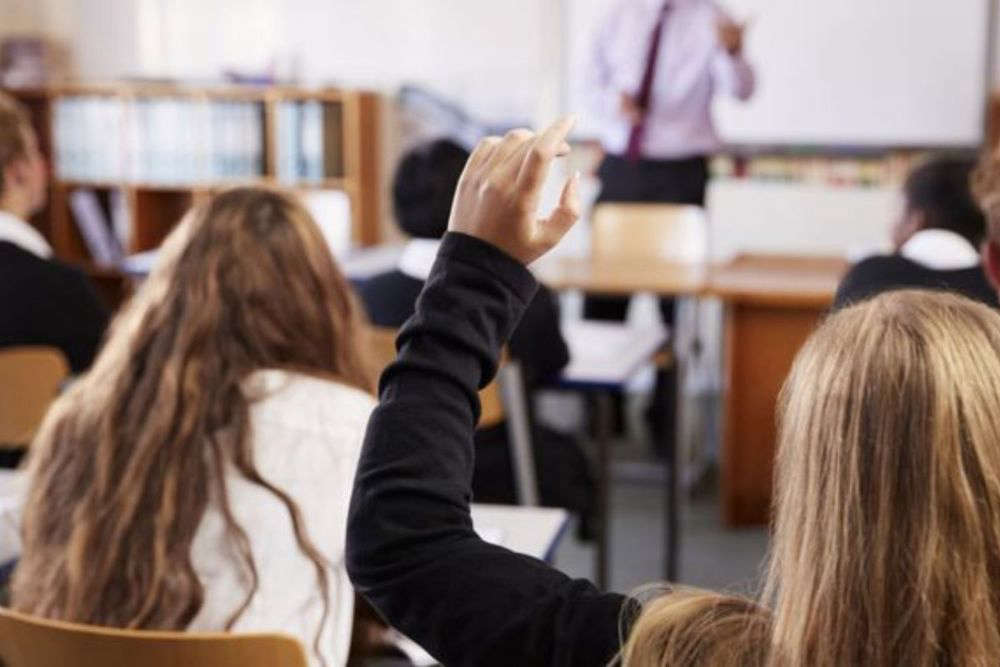 ESS has been told that schools could close their doors if the requirement for senior teaching staff to be practising Catholics is removed.
Bishop Philip Egan from the Diocese of Portsmouth and a number of other senior Catholics met with a group of 11 Guernsey politicians this weekend to discuss the controversial change to anti-discriminatory legislation.
He has written a letter to Guernsey's Catholic community outlining his concerns:
"The church believes that discrimination at any level is wrong, and I fully support the intention behind this policy of tackling discrimination. However, it is an essential requirement that those in leadership roles at Catholic schools are Catholic in order to preserve our ethos and approach to education.
"All of the Catholic Church's schools in Guernsey are rated either as good, very good or excellent according to the States' own criteria for a broad and balanced education and in the case of Blanchelande College, the Independent Schools Inspectorate.
"If passed unamended, this policy would have a serious impact on the ability of the Catholic Church to provide the high-quality education in Guernsey that it has done for over 150 years."
Teachers should be hired & promoted on their ability to teach, not on the basis of their background. We've worked with the States of Guernsey to end these discriminatory practices, & hope this dispute can be solved without disruptions to education.https://t.co/HmDvJJPAlg

— Humanists UK (@Humanists_UK) November 1, 2021
Deputy Bob Murray from Education, Sport and Culture is tabling an amendment to be debated this week to maintain the status quo.
Deputy Lindsay De Sausmarez, the Vice President of Employment & Social Security who are proposing the move, issued a statement in response:
"The core issue here is whether it is justifiable for it to be legal for an employer to, in certain situations, require an employee to be of a particular faith in order for them to have a specific role. As a general principle, we don't believe people should be discriminated against because of their faith if they are, in every other respect, the best person for the job. However, as a committee we recognise that as with any legislation there are times when it is appropriate to have exemptions in place.

'We considered whether the desire of the Catholic Church for the three Catholic schools to be led by staff of that faith merited such an exemption, and decided that it did, for an initial five-year period from the point the new legislation is enacted. The reason for the initial five-year period is so that further consultation can take place."

Deputy Liam McKenna says the move is unnecessary and potentially very expensive.
"This proposal that Peter Roffey, Tina Bury, Lindsay de Sausmarez, John Gollop and Steve Falla are putting on the table. I want it thrown out and I want them to apologise to the Catholic Church and continue with the peaceful and harmonious relationship where they continue providing education at Notre Dame, St Mary's and St Michael's and at Blanchelande College.
"I believe these proposals are corrosive and discriminatory. I will be fighting every way. It cannot go through because we had such a great relationship for 150 years without any problem. He's [Deputy Roffey] creating it and this can't be allowed to happen.
If they close these schools what are we going to do with possibly 1,000 displaced children. Because at a cost of millions, I don't want to pay for it and I don't believe other taxpayers want to either. If the Catholic Church are providing that service then they are very welcome to continue doing so."