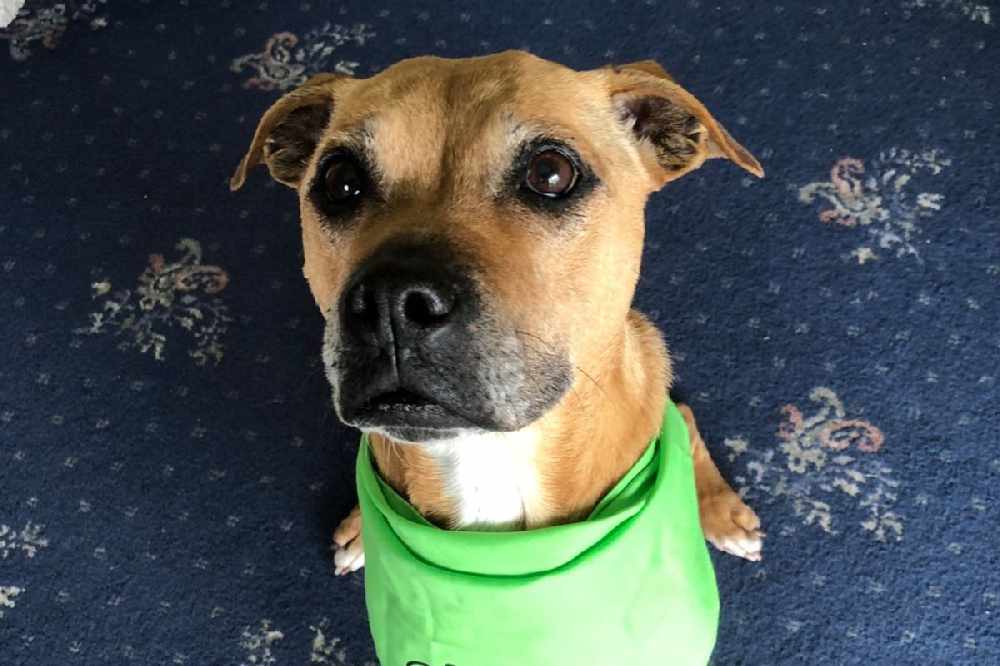 Local therapy dog charity is reaching out to help another animal charity in need.
Wellbeing Animals Guernsey (WAG) has made a donation of £1,000 to the GSPCA, primarily to help support the dogs in their care.
WAG provides a network of volunteers who, with their dogs, visit many people in a variety of situations. The friendly canines regularly put smiles on the faces of patients in wards at the PEH, residents in care homes and many other establishments throughout the island.
Sadly, due to social distancing and lockdown requirements their visits have had to stop for the time being, just at a time when being able to be with and stroke a dog would bring so much comfort.
'Our visits have been suspended during the Covid-19 restrictions and we currently have no financial outgoings so the WAG committee agreed to help an animal charity that was in a less fortunate position' said WAG committee member Jenny Mahy, who came up with the idea.
The story of how one of our WAG volunteers came to own her GSPCA rescue dog illustrates the close connection WAG has with the GSPCA. Prior to the Covid-19 outbreak Flo, a 'Staffi' visited a resident at Le Grand Courtil with her owner Judy Moore. Judy said 'Flo came to me from the GSPCA as a rescue when she was 5 years old. She had been at the shelter for quite a long time, I think she was waiting for me to arrive. We have been so happy together ever since. I cannot thank the GSPCA enough for bringing us together and supporting us since then. Flo is my first dog and living with her is very special. I joined WAG so that others could enjoy spending time with her too.'
Steve Byrne GSPCA Manager said 'We are incredibly grateful to WAG for their amazing donation to our #GSPCACoronavirusCrisisAppeal which will help the many dogs and animals that come through our care. Every day we are helping stray dogs, owners needing help and supporting the recently rehomed dogs from the GSPCA, not to mention we continue to get calls from those worried about the welfare of dogs possibly being neglected. It is such a shame WAG is unable to continue their visits at this time, but how wonderful that they still want help make a real difference
with the GSPCA.'
Once restrictions are lifted WAG will be keen to continue recruiting volunteers to their team. Any one who feels their dog has the right temperament and behaviour to join the WAG team of therapy dogs can find out more at www.wqg.org.gg or contact Marguerite Talmage on 07911 719081 or at woof@wag.org.gg