Money that had been raised by children for a day out has been stolen from a stall outside their home.
Police want to are keen to trace a man in connection with the theft, which was captured on CCTV.
The children cleared out their old toys to sell on the hedge in front of their home in St George's Road, St Peter Port.
They also put out a metal tin for people buying the toys to put money in.
An appeal from Guernsey Police describes it has having been "an important lesson to the children in being able to manage their own money and having to save enough from their sales in order to enjoy a day out."
Footage clearly shows a man wearing a red hat approach the stall and then walk away with a tin in his band.
The money box was taken at around 4pm on the 1st September.
Anyone who can identify the man should contact Guernsey Police's PC 208 Turian on 01481 725111 or by email jarrod.turian@guernsey.pnn.police.uk or call crimestoppers anonomously on 0800 555 111.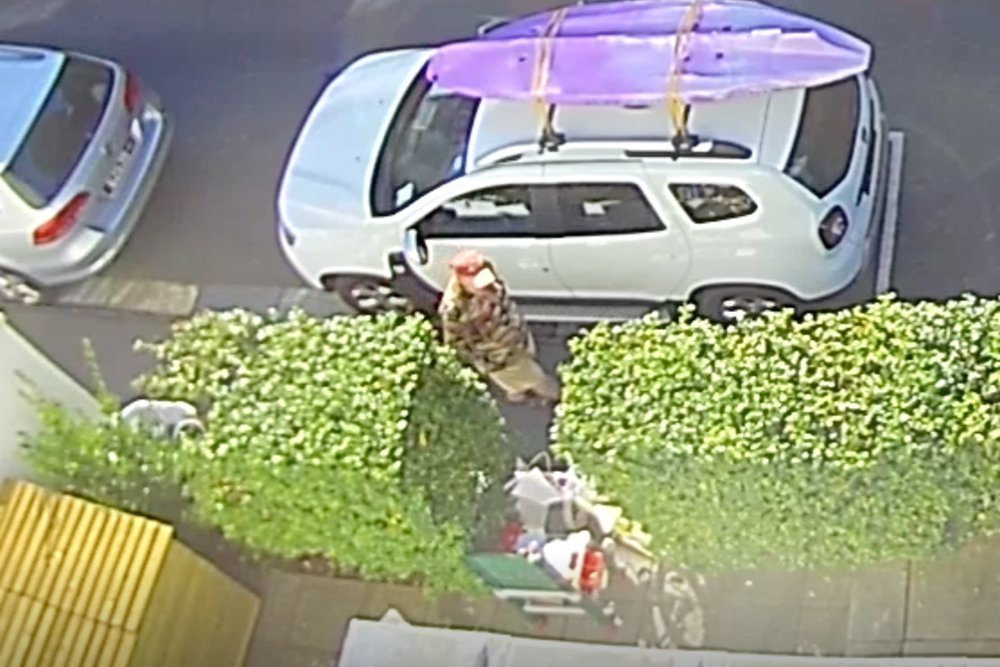 A still image taken from the footage released by Guernsey Police.
11 year old Aurelia McGreevy and her 8 year old brother Warwick have told Island FM they had wanted to sell their toys so they could buy new ones:
"We were selling puzzles and little games, and a few big toys like my old bicycle. I was trying to save up for a very big lego of a big ship."