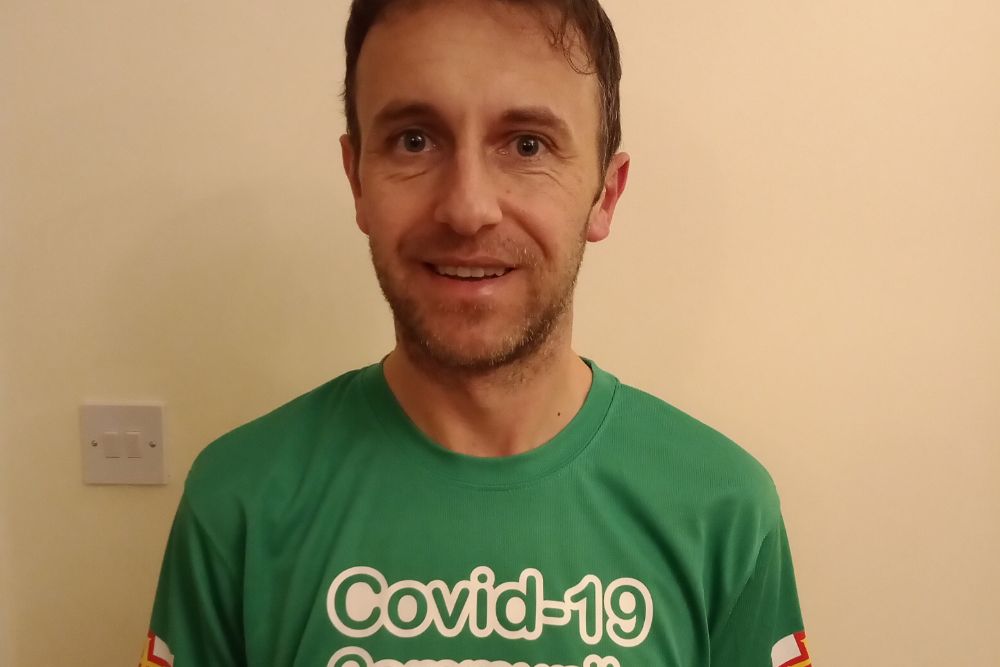 Teacher Matt Jamieson will tomorrow embark on a challenge to run a half marathon a day every day for the next week - all within his two hours a day allotted exercise time.
He's aiming to raise funds for the Covid-19 Community Charity Appeal.
Matt only started running two years ago but has calculated that he runs around 90 to 100 miles each month.
He says he is very keen to help local charities who have struggled to raise funds during the pandemic:
"When I heard the States of Guernsey were resurrecting the Covid-19 Community Charity Appeal, run by the Social Investment Fund to support our amazing charity sector, I decided I would really like to help.
" I started running just over 2 years ago and I have completed two half marathon races and the recent Guernsey Marathon. I'm a very keen runner and go out running maybe three or four times a week.
"As this week progresses I think my legs are going to stiffen up a bit. I'll probably slow down a bit and I may struggle to stay within my two hours exercise time. We'll see.
"Rest assured I plan to take all precautions when running. I will run in the morning when it is less busy and I will unquestionably respect social distancing, along with wearing a face mask where appropriate."
To donate to the Social Investment Fund, you can visit giving.gg and click on the Covid-19 Community Appeal donation page.