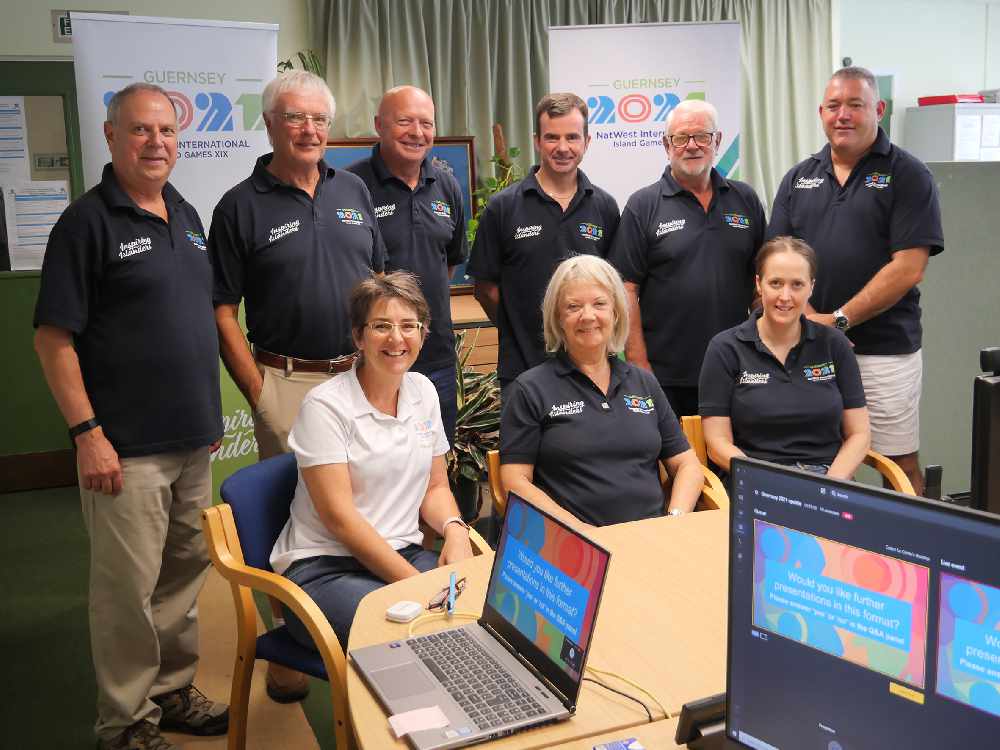 NatWest International Island Games Organising Committee from Guernsey 2021 gives an online presentation to member islands.
Representatives from the 23 member islands, along with the Executive Committee from the International Island Games Association, were due to have been in Guernsey ahead of the NatWest International Island Games this past weekend (4-5 July 2020). Instead of this, the Organising Committee from Guernsey 2021 gave an online presentation on Saturday afternoon.
Julia Bowditch, the Games Director, said the meeting had gone well. 'Although it is not the same as having everyone here together, we are working hard to bring certainty to our plans for 2021 and getting the feedback from the Member Islands has been an important step in that plan' said Julia.
'The Member Islands are due to convene again for the IIGA AGM at the end of September where, based on guidelines from the States of Guernsey and Health and Social Care, a decision will be made as to whether we are able to host the Games on their scheduled date. This gives us time to continue with a detailed evaluation of all scenarios and will give certainty to the Islands'.
'It is our hope that the Games will give all of the member island communities something to focus on and look forward to, although we appreciate that our plans may need to change. We will continue to work with the IIGA, the member islands, our sports co- ordinators, sponsors, volunteer teams and the States of Guernsey to ensure we deliver the best Games possible. However, the single most important consideration is one of public health, and we are determined to act responsibly through the decisions we make'.
The NatWest International Island Games are due to take place in Guernsey 3-9 July 2021 with teams from 23 Islands competing in 14 sports. To find out more, please visit the website at guernsey2021.gg