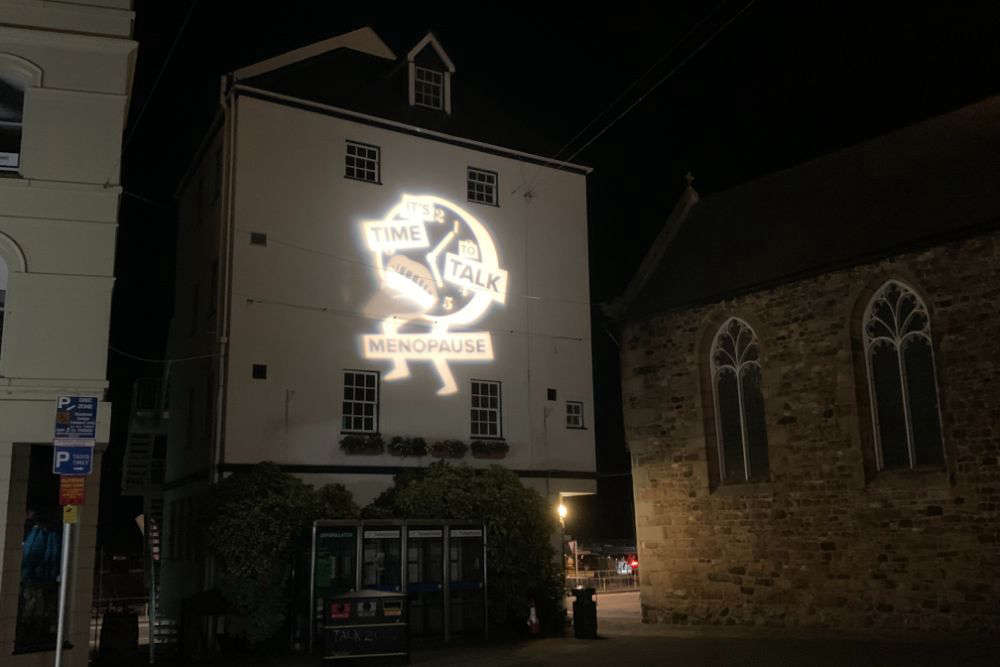 A projection on the wall of the Albion Tavern is a part of a campaign to raise awareness about the symptoms of menopause.
An image of a clock with a mouth is lighting up Church Square.
Trudi Roscouet, the founder of a well-being training company, says the projection is a part of a menopause awareness campaign:
"Women are still struggling in silence and we need to make sure they are aware of the over 50 symptoms of menopause.
We automatically think of things like hot flushes, but it's not just about that.
There's brain fog, sadness, lack of motivation, anger, and depression, which all manifest in different ways.
She had this message for women in Guernsey:
Don't feel that you are on your own!
I think too many women put their partners, children and even the dog first.
During menopause, you need to prioritise how you feel.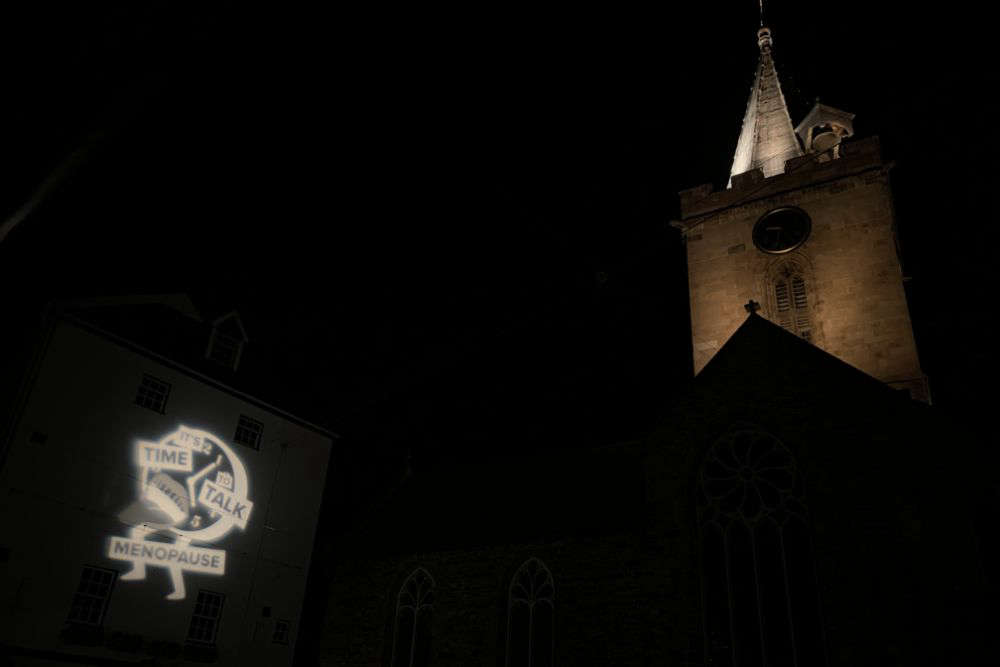 She explained that the same image can be seen on buses, and will be projected in other central locations across Jersey, The Isle of Man and Gibraltar.