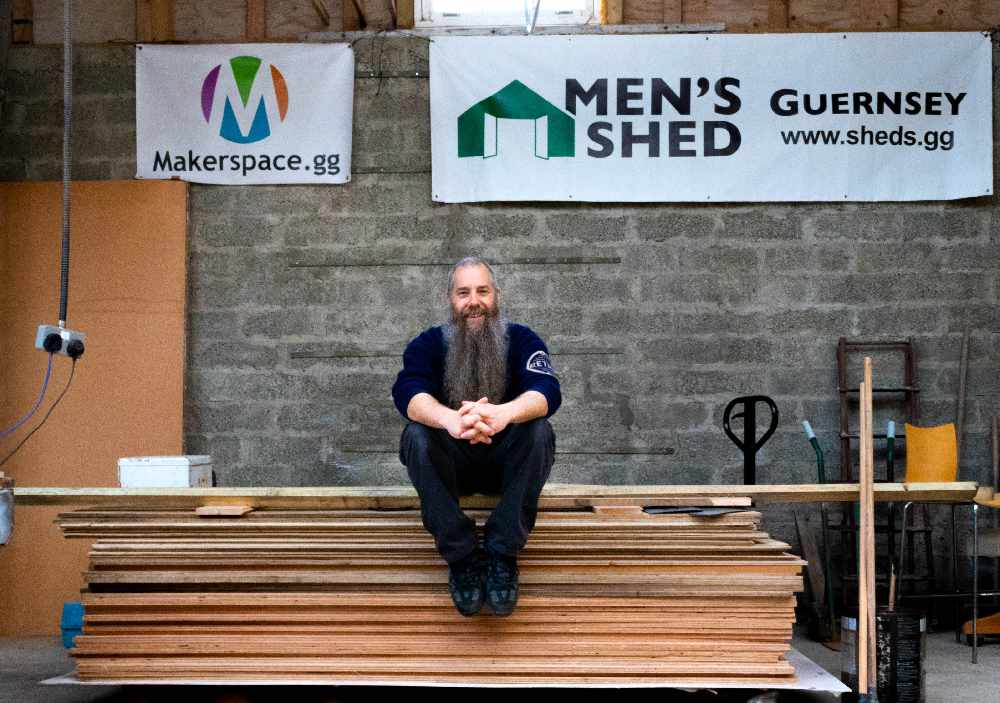 Men's Shed manager Marcel Lenormand
Male Uprising Guernsey opens its doors
There's a new place for men to turn to when suffering with mental health problems.
The Men's Shed opens Saturday 16 November, and the idea is to provide a safe space for men to work on projects, share their experiences and through this help improve their mental health.
Traditionally men aren't the best at speaking about their feelings, this has been set up to hopefully make it easier for them to do so while doing activities such as laser cutting, 3D printing, wood turning and even sewing.
The Shed is located at Sandpiper Vinery in St Peter's which is on the same site as Edible Guernsey. Sharing a site will mean a lot of interaction between the two organisations, as some of the men may have a history in growing, or an interest in growing.
The idea of having a Men's Shed in Guernsey was created three years ago when Patrick Abrahams gave a talk about the Frome Men's Shed in Somerset.
They are co-creating with Makerspace, who has been working on getting a location for the project for a few years. This has yet to open as there are still tools to get and elements to set up.
"We've got a lot to offer, I feel simultaneously very excited and scared." says Marcel Lenormand, Shed Manager when asked how he was feeling about the grand opening.
"Some challenges faced since starting the project have been the condition of the building. It had holes in the roof causing rain to come in and the team has had to do a lot of work but the holes are fixed and we now have working toilets as well as a kitchen.
"Working on this project has actually bought men closer together, creating relationships and friendships."
Men's Shed is only open for men at the moment but once Makerspace is up and running it will be gender neutral so anyone will be able to go up and create and use the facilities.