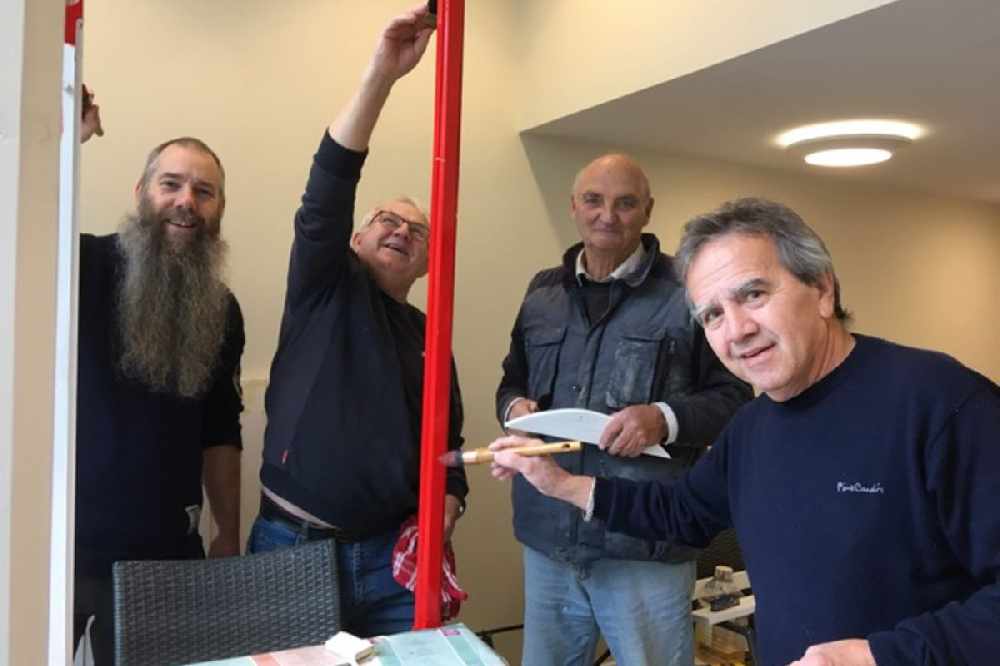 Outreach Project is celebrating the completion of its biggest project yet.
Those involved have spent the last year building a traditional market barrow for Olive Lett who has voluntarily run a weekly occasional shop for the tenants for 27 years. It will be showcased on Saturday 30th November.
For two years the Men's Shed has operated an outreach project at Le Grand Courtil — a centre for supported living operated by Health and Social Care and the Guernsey Housing Association.
The aim is to take 'shedding activities' to men who couldn't join in at the main Male Uprising Guernsey (MUG) Men's Shed.
This group of men have completed many small projects ranging from tea trays, a pool-cue stand and a plinth for the community postbox to a roll-the-ball game for the Russels Day Centre.
The suggestion was made to create a proper market barrow, which was warmly received as an upgrade to operating from a couple of utilitarian trolleys.
Remembered in a plaque on the barrow is Neil Tulié, the activity leader for the Russels Day Centre who tragically took his own life earlier this year. In response to his passing, patrons of the Russels were keen to remember him through a collection box that was donated to the Men's Shed Outreach Project in his memory.
Men's Shed is a non-commercial, community-based organisation that operates around the world to promote social interaction between men with the aim of increasing quality of life. Guernsey's first Men's Shed, supported by MUG, offers every man in Guernsey a safe space to go and work on any project in a welcoming and well-equipped workshop.