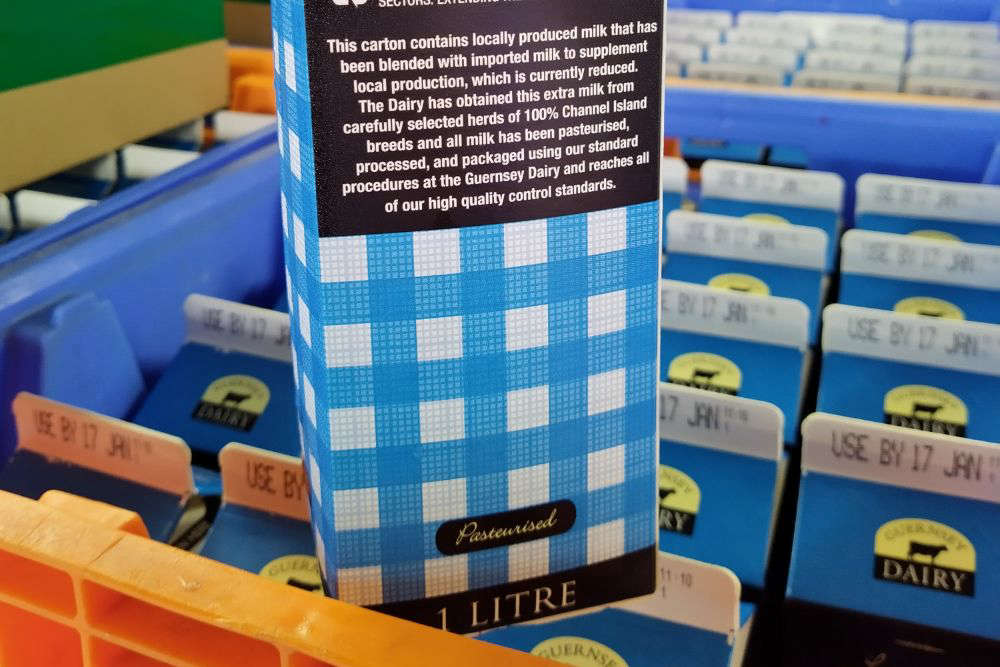 Islanders are being assured Guernsey Milk is in their carton, despite what is written on the packaging.
The Dairy is having to use blue cartons it keeps in case it's had to import milk because of supply problems.
That is only because its delivery of the usual carton for its low fat milk have been stuck in France since before Christmas.
Bosses say the cartons' contents are 100% from local farms.
The temporary packaging is from the Diary's contingency stock and carry the message 'This carton contains locally produced milk that has been blended with imported milk to supplement local production, which is currently reduced'.
"We would like to reassure all our customers that the contents remain 100% Guernsey-produced milk, with all the great taste and goodness. We expect to have our normal cartons in the island in the next day or two, so this is very much a short-term solution." - Dave Domaille, production manager.