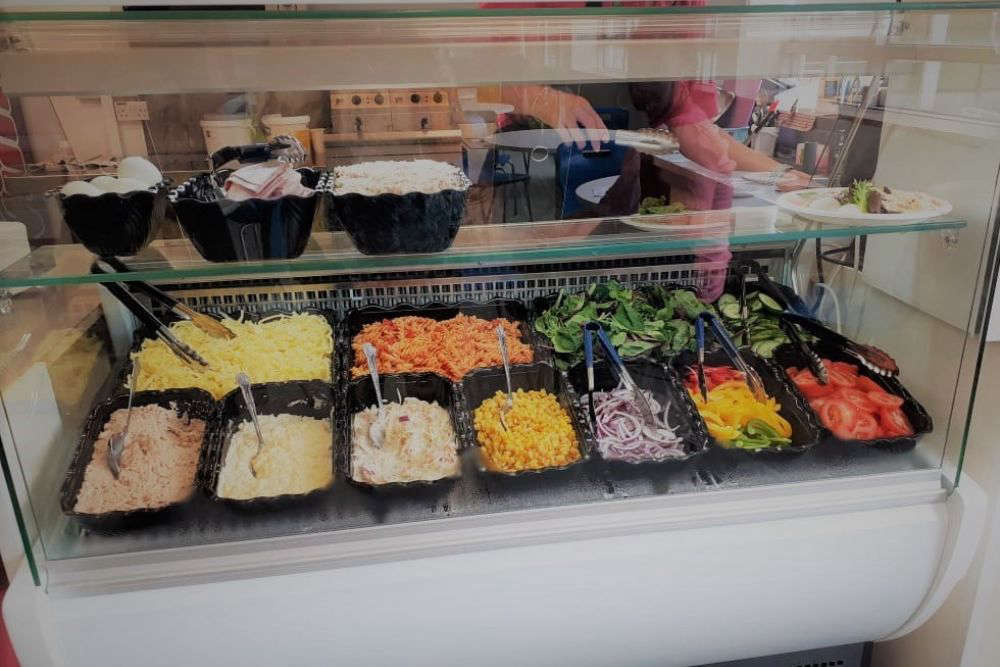 Build-your-own stations have been installed to help provide staff and students with healthy options.
Staff and students at the College of Further Education now have hot and cold food stations as part of a strategy to get them eating more healthily.
Mealtimes on the three campuses will be a different experience for students after they worked with officials from the Health Improvement Commission to give their ideas and experiences.
Community nutritionist Alex Kosmas explained what initial changes have been made.
"They essentially wanted to be able to see what they could buy before making a decision. At the college we've introduced these hot and cold units. So at the cold units what we have is this sort of build-your-own station where you can choose your base like a wrap, a bap or pasta and then you can choose your filling.
Previously, it all used to be pre-made so you'd end up having quite a big food waste because, essentially, everyone here has their own food preferences. So if someone had, for instance, a salad in their food that they didn't like or didn't prefer then they wouldn't buy it, so now they have ownership over what they can put in their food. That's been our first big step."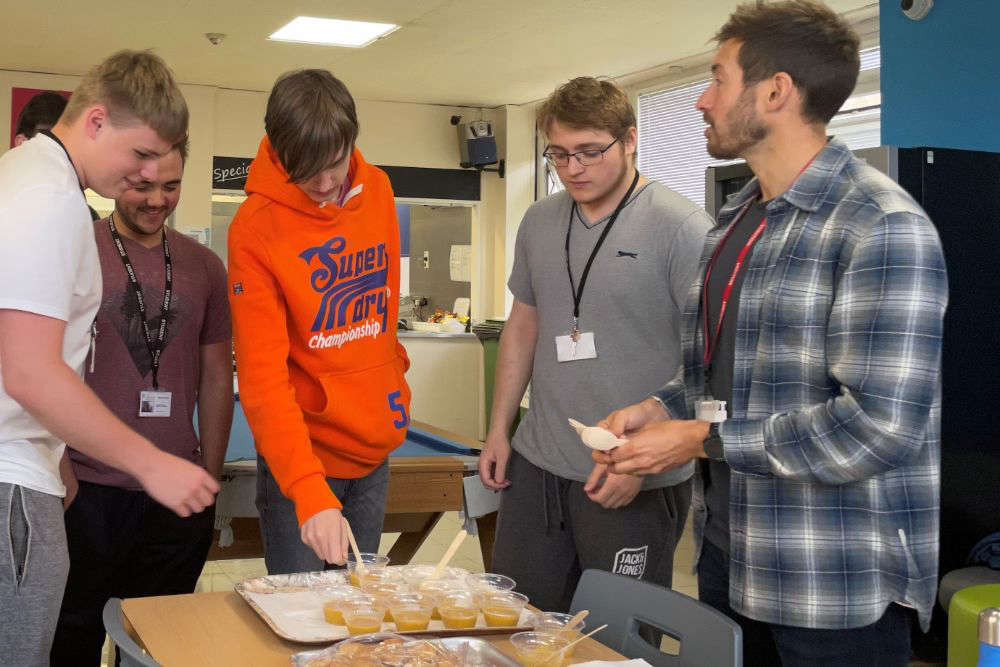 Mr Kosmas also conducted taste tests with students to find out what they would like to have on offer.
The Health Improvement Commission has paid for these stations after consulting with students and working with the café catering staff.
Price points vary based on what students choose to include from the build-your-own station, but Island FM has been told that they are usually around £3 a meal.
Mr Kosmas says the changes will benefit students in several ways.
"For students obviously it's for areas such as their immune systems. So in the winter periods being able to access some healthier, warm food can obviously help with the immune system and hopefully that'll have an impact on attendance or even just focus.
We've still got a long way to go so, for instance, we know we want to make the actual environments more friendly - so the cafes across the college we want to work on the actual physical environment, the branding of the area that they might find themselves in. We want to improve the menu so can students, parents and carers actually access the menu? There's a lot still to be done."
The principle of the college and executive director of the Guernsey Institute Louise Misselke says she is pleased to see both staff and students enjoying the new stations.
"Research has shown that students are able to learn better when they're well-nourished and eating healthy meals has been linked to better achievement, improved memory and alertness. We are delighted to have been able to work closely with the Health Improvement Commission on this project and the new menus are being enjoyed by both students and staff."
The commission is also working with secondary schools across the island to help catering companies provide nutritionally balanced lunches at a fair price for pupils. Currently, that is up to around £2.50 a meal.