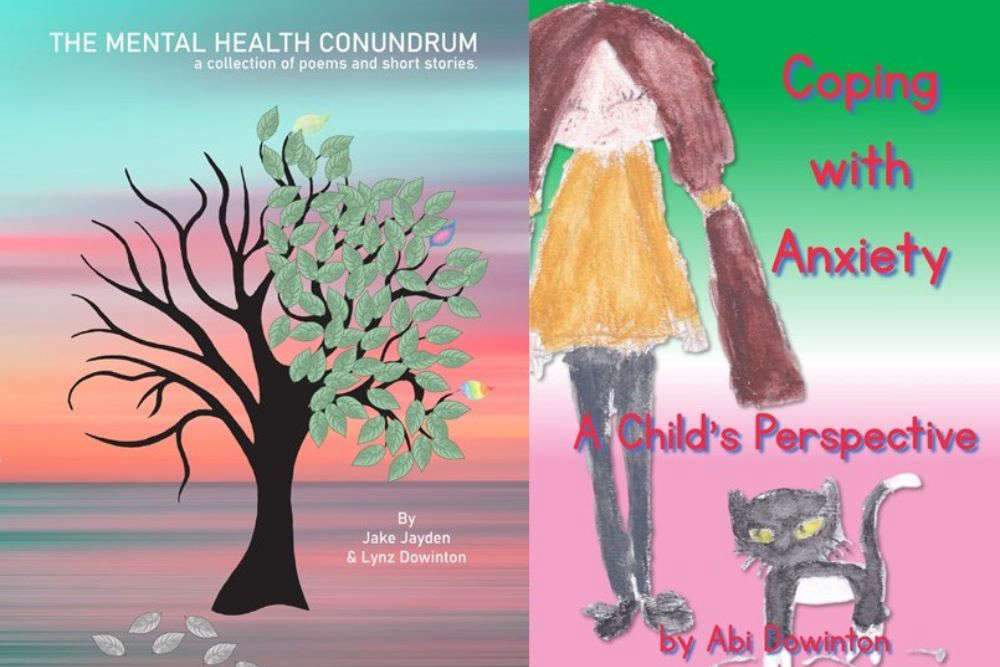 Two books written about mental health struggles will be published by a mother and daughter in Guernsey this month.
Lyndsey Dowinton and 11-year-old Abi Dowinton have each written a book dealing with some of their own experiences.
'A Mental Health Conundrum' is a compilation of short stories and poems written by Lyndsey and her friend Jake Jayden.
She hopes it will be helpful for people struggling, and others who have never dealt with mental health issues before.
"That would help hopefully others that were in our situations. Maybe something that they could relate to when they're having a really down day they could see that it's really not all bad, there is good stuff there as well.
We're hoping that it would be for people that suffer with their mental health but also for people who don't necessarily get any problems with their mental health. They might want to get a greater understanding of it to maybe help their loved ones or their friends."
Following her own struggles with anxiety, Abi wrote and illustrated 'Coping With Anxiety - A Child's Perspective' herself:
"It's about how I kind of cope with my anxiety and how I got it in the first place.
I got it through severe bullying at school. I'm home-schooled at the moment.
It was really fun to write and I really like writing. I explained about my coping mechanisms. One of them is that I like to say the rainbow backwards and it's so challenging that it takes my mind off it."
Both books will be available from 24 November on Amazon or from Lyndsey directly. Abi's will also be available to buy in Lexicon.