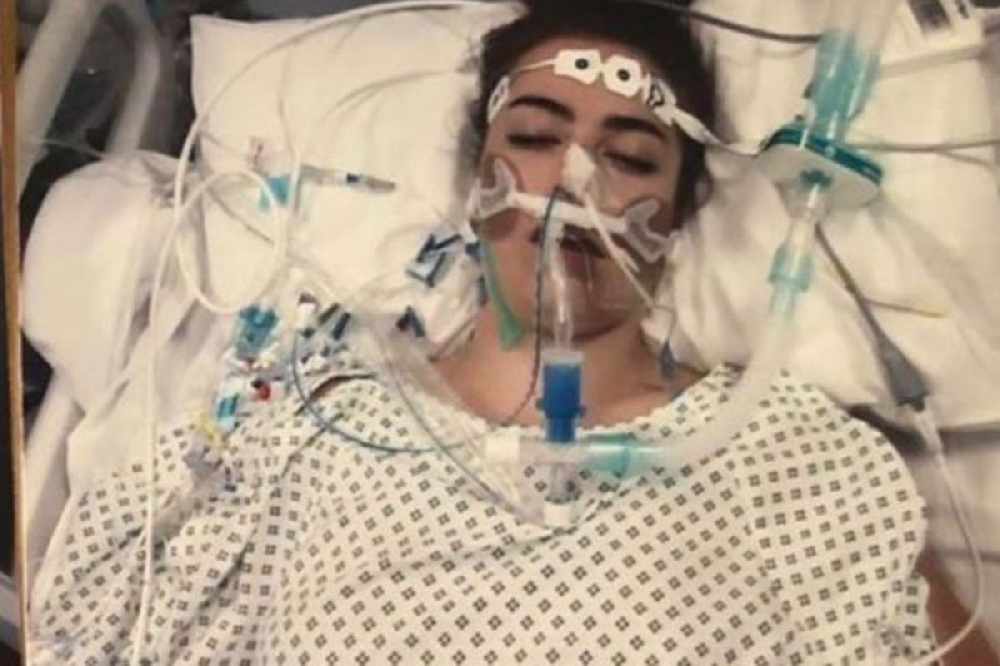 Picture Credit: Louise Martin.
The mum of a 16 year old Guernsey girl who was told three times that her daughter wouldn't survive after taking MDMA has paid tribute to the 'amazing and brilliant' doctors for saving her life.
Remy Turner has been described as a 'miracle child' after spending nearly a week in intensive care.
She was whisked to hospital on 30 July and woke up on 6 August. After a total of 10 days in hospital, she is now back recovering at home.
Mum Louise has set up a fundraising page to give the doctors a night out as a way of saying thank you. It has raised more than £1400 so far.
"They were just absolutely incredible with not just Remy, but with everybody. I still get teary now.
"They're just absolutely amazing people, they are brilliant and just worked so hard.
"I would like to do some sort of thing in a restaurant and do a tab to let them know that's what I've done and I can pay for it."
Louise has also used the fundraising page to warn others, especially the younger generation, of the dangers of taking such a substance.
She says 'you are not invincible and this can happen to you'.
"Just be careful and just don't ever put anybody through that.
"I've been through some stuff in my life. I've lost my dad, but I've never been through this before and I know I wouldn't want any parent to go through this."
You can get support through the independent charity 'In-Dependence' and the States of Guernsey Community Drug & Alcohol Team.
You can also donate to the fundraising page by clicking here.