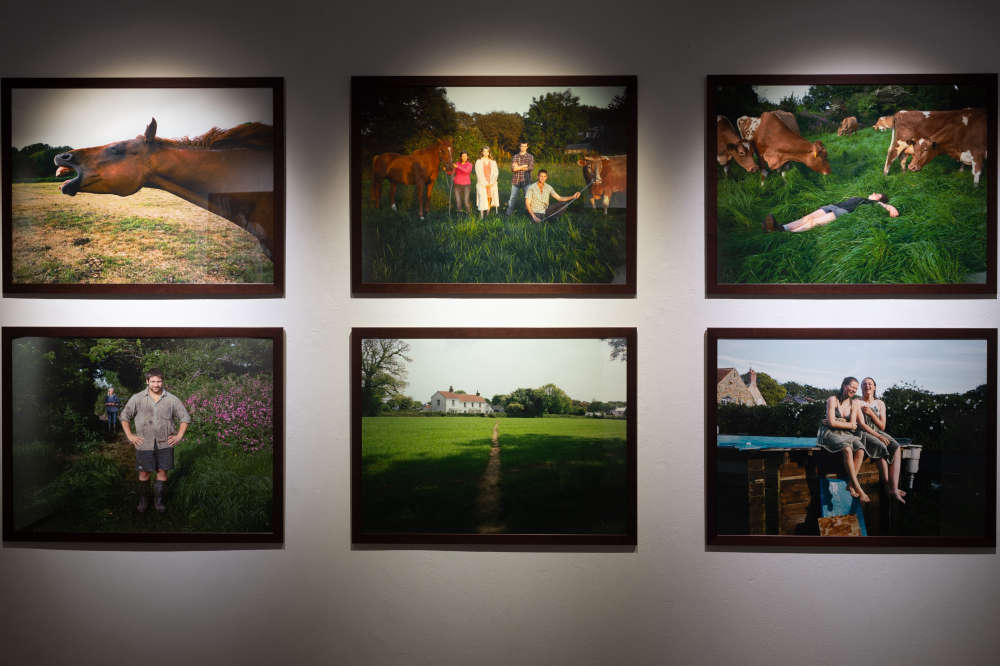 Credit: Sian Davey and Guernsey Museums.
Guernsey Museums and Galleries has been given a grant by a UK charity to buy an entire photography collection depicting the island's farming industry.
Art Fund gave £42,000 to buy the pictures by Sîan Davey, which she took in the island as part of the 'Artist in Residence' programme in 2022.
The project was commissioned in 2019 for Sîan to investigate the farming community in Guernsey.
The exhibition, called For the Love of The Land, was eventually shown three years later, due to the disruption of the COVID-19 pandemic.
Head of Heritage Services, Helen Glencross says the Museum is 'hugely grateful' for Art Fund's grant.
"Through the Artist in 2 Residence Programme, the Museum is building up an important collection of contemporary photography by leading international names."
Jean-Christophe Godet, Artistic Director of Guernsey Photography Festival - which made the funding application jointly with Guernsey Museums - has welcomed the aquisition:
"I am delighted that this application was successful and am extremely grateful to the Art Fund for their generous financial support.
We are working for this growing collection to become a permanent display that local residents, schools and visitors to the islands can enjoy long into the future. We are also developing touring exhibitions in Europe that will help raise Guernsey's international profile."