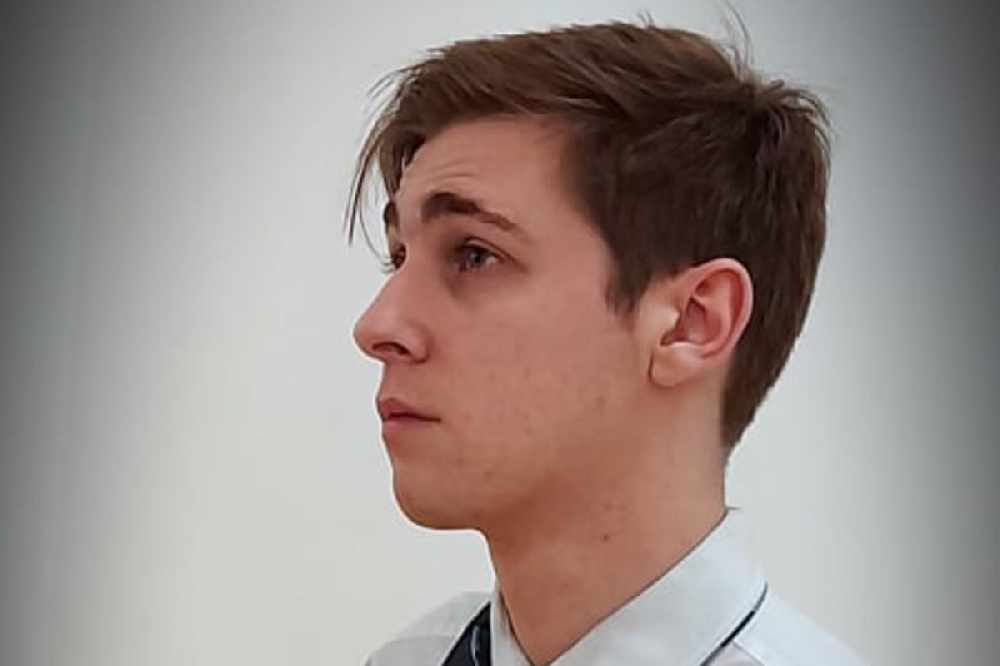 A one-man play looking at men's health, grief and teenage anxiety will be staged next week by Music Theatre Guernsey.
My Left Nut is a captivating, moving and humorous coming-of-age biographical story by Michael Patrick and Oisín Kearney.
It's the true story of a boy growing up with no father to guide him through life and a giant ball to weigh him down.
"400 ml -that's how much liquid was drained from Michael's left testicle. That's more than a can of coke. He should have told someone sooner but who could he turn to? His dad died ten years ago and besides, school is full of rumours about what the giant bulge in his trousers actually is. Who wants to stop that?"
It stars local actor Jack Tostevin and is directed by Darren Alderton.
He says the play mixes serious messages with genuine humour:
"The story doesn't go the way you think it is going to go. Although our main character believes all the way through that he has testicular cancer and he does lots of research. The play-write is telling a biographical story and started off by staging a production at the 2017 Fringe in Durham. Since then it has been picked up by the BBC and turn into a three-part drama.
"The medical message in the play is to get to your doctor early, talk to people, have that positive communication and if we at MTG can spread that message as well as those about supporting local theatre then that's a fantastic thing to be doing at the moment.
"Jack plays the main character, his mother and also his laddish mates. He ends up at a party quite drunk and plays a whole array of characters. So as well as the pathos in the story you also get the humour of a teenage adolescent growing up and trying to discover who he really is."
My Left Nut runs from Wednesday to Saturday next week at the Fermain Tavern, tickets are on sale at the Music Theatre Guernsey website www.mtgsy.gg/book