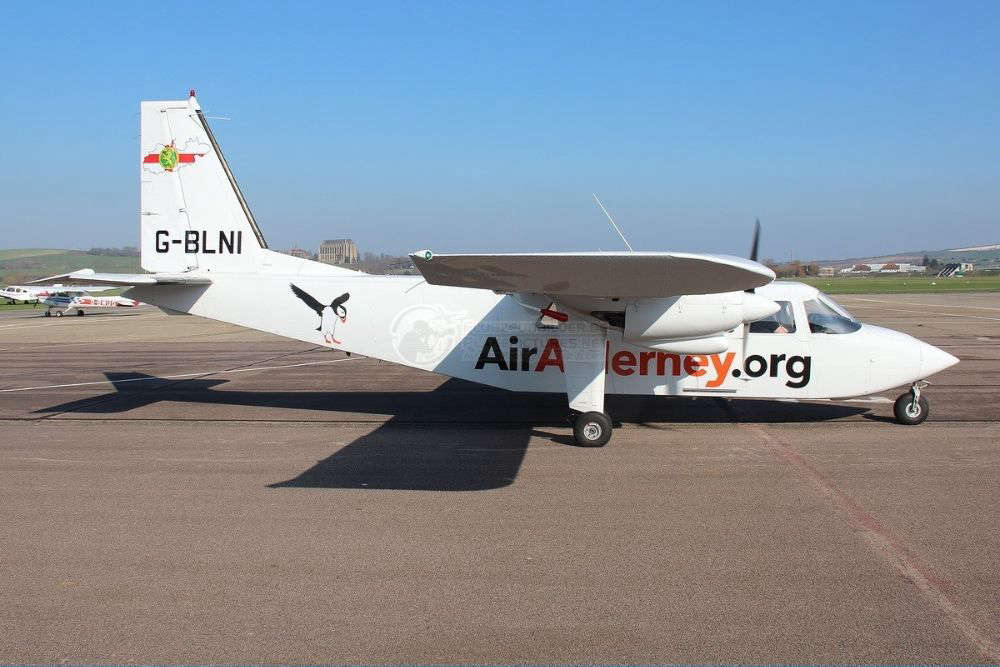 An Alderney businessman is offering an alternative to scheduled flights to help people get 'Off The Rock.'
Ian Taylor moved to Alderney four years ago but found it difficult to get his dog on scheduled flights, so he began arranging charters.
Earlier this year he experienced problems getting a relative with disabilities across to visit him and his wife, so again he went for the charter option.
Ian says this was when the idea of 'Off The Rock' was born:
"We charted the Air Alderney Islander to bring Isla over this summer. And as a result of that, I thought, wait a minute, there must be other people who want to do that, for either their furry friends or for their disabled relatives."
There are strict rules around operating flights for paying passengers, but an option is to form a Flying Club, which is what Ian has done.
People pay £25 to become a member, which allows them to book a seat on a charter flight:
"I would charter the Air Alderney Islander for members of the Off the Rock Flying Club. And as a result, as long as they are a club member, they are entitled to join in on that charter."
The ambition is to arrange trips to Jersey, Shoreham near Brighton, Cherbourg and Dinard. He says he won't be competing with Aurigny so there won't be flights to either Guernsey or Southampton.
He says there's been lots of online interest, but he needs between 50 and 70 paid up members to make it viable to charter the eight seater aircraft.
It's being run on a costs-only basis. The first flight, to Jersey next month, costs £175 return, plus the £25 membership fee.