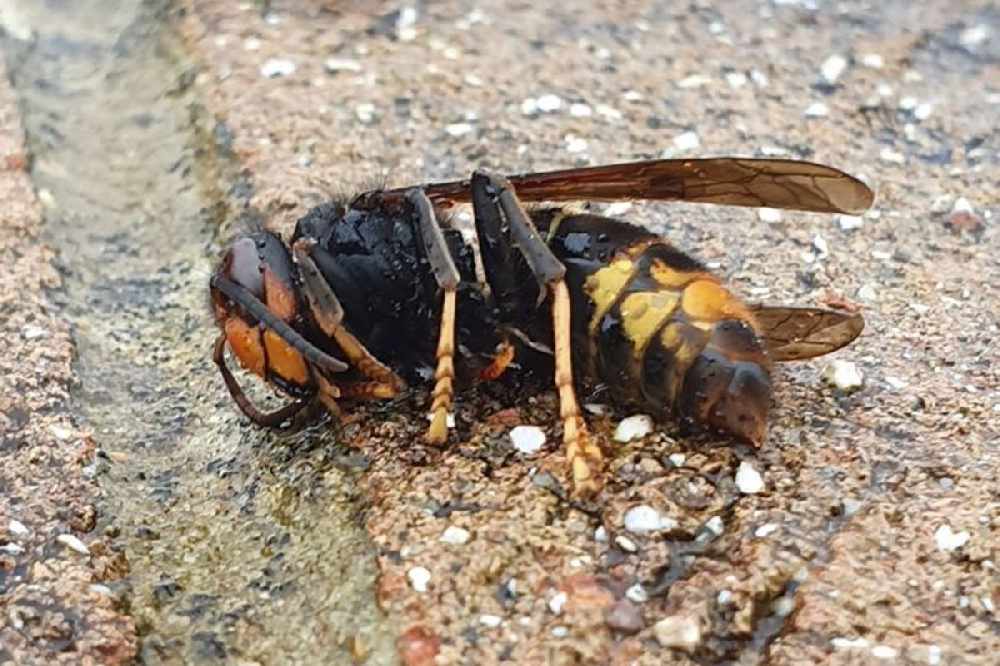 Tracking stations will be placed around Guernsey to help locate Asian Hornet nests.
With more than ten weeks since the last confirmed sighting of an Asian Hornet in Guernsey, experts are adopting a new approach to tracking the insects.
Project Coordinator of the Asian Hornet Strategy, Francis Russell, says there is still a chance more nests may lay undetected.
"Even though things appear to be quiet on the Asian Hornet front, we must always assume that there will be hornets nesting on the island somewhere that we don't yet know about.
"We are therefore trialling this approach to tracking and continue to encourage members of the public to stay vigilant and report any sightings to the Asian Hornet Team."
The stations will work by slowly releasing a sugary bait into the air, attracting worker hornets to regularly feed there, allowing Guernsey's Asian Hornet Team to trace them back to their nest.
30 tracking stations have been spaced out every 2km across the whole island and placed in the gardens of trained volunteers. They will regularly maintain and monitor which insects are visiting the bait station.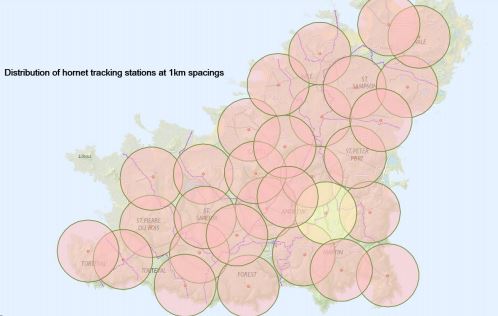 Last year an Asian Hornet nest remained undiscovered for the duration of the summer. It was later found in a garden near Havelet and subsequently removed at the end of October - so there is still a possibility some nests may be currently undetected this summer.
An Asian Hornet's nest will steadily expand during the dry, summer weather; and each nest can hold up to 5,000 hornets.
It is vital that no Asian Hornets pass under the radar as they could provide a risk to the public if uncontrolled, as well as causing significant harm to other insect populations, such as bees.
Guernsey's government advises not to kill any hornets you may come across but instead observe which direction they fly in and to take a photo if you can.