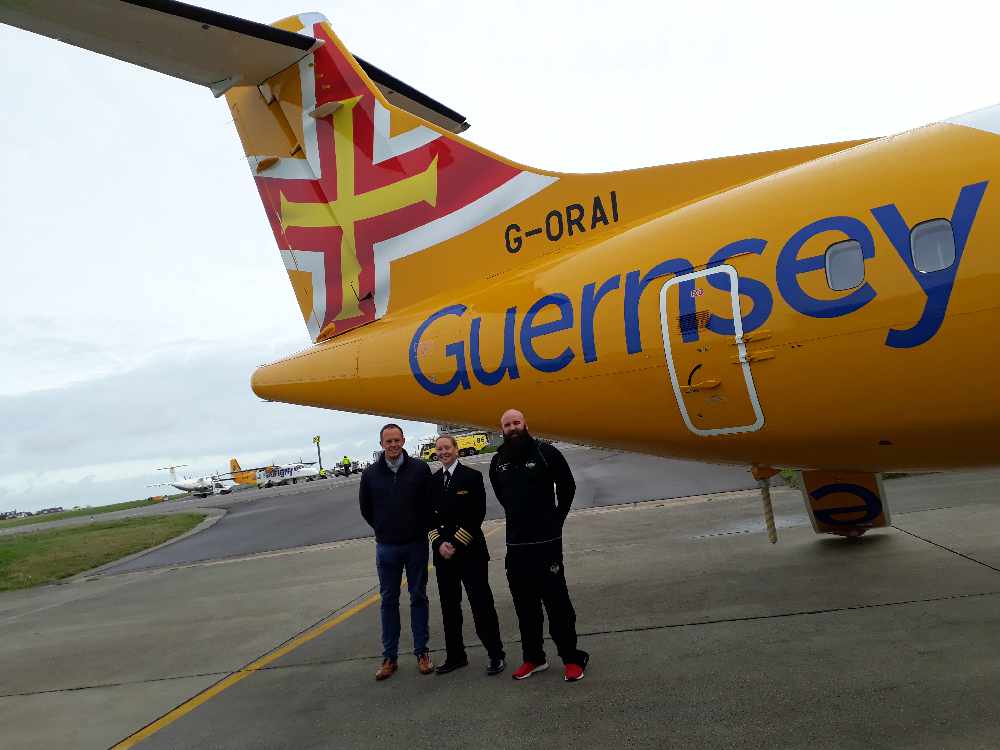 Aurigny's third and final ATR has arrived and will go into service later this week.
The new plane is registered G-ORAI in honour of our local rugby team - it touched down in Guernsey last Friday.
Fiona Power is the ATR Captain for Aurigny, she says:
"I have been with Aurigny for two years and love flying the ATR aircraft especially our new ones. As a player for Guernsey Raiders ladies I am particularly excited about this plane. To be able to fly on an aircraft named after our rugby team is going to be really special but to Captain the
aircraft honouring the team I play for will be a real privilege."
The Director of Guernsey Raiders, Chris Gnapp, says:
"We are delighted to see the new aircraft G- ORAI come into service. Through our mens, Ladies and academy sides we have taken thousands of flights with Aurigny and have built up a fantastic relationship with them over the years. Now having a plane named after the Raiders further cements that relationship and we'd like to thanks all involved at Aurigny for making that happen. The mens side look forward to using it for the first time on Saturday for their away game against Tunbridge Wells."
The new arrival will lead to further changes within Aurigny's fleet of aircraft. A number of older planes will be finalising their sales to ATR this year.